In prints: Patricia Schwoerer lenses S/S 2020's standout trends
Take a magnifying lens to the most magnificent womenswear motifs of S/S 2020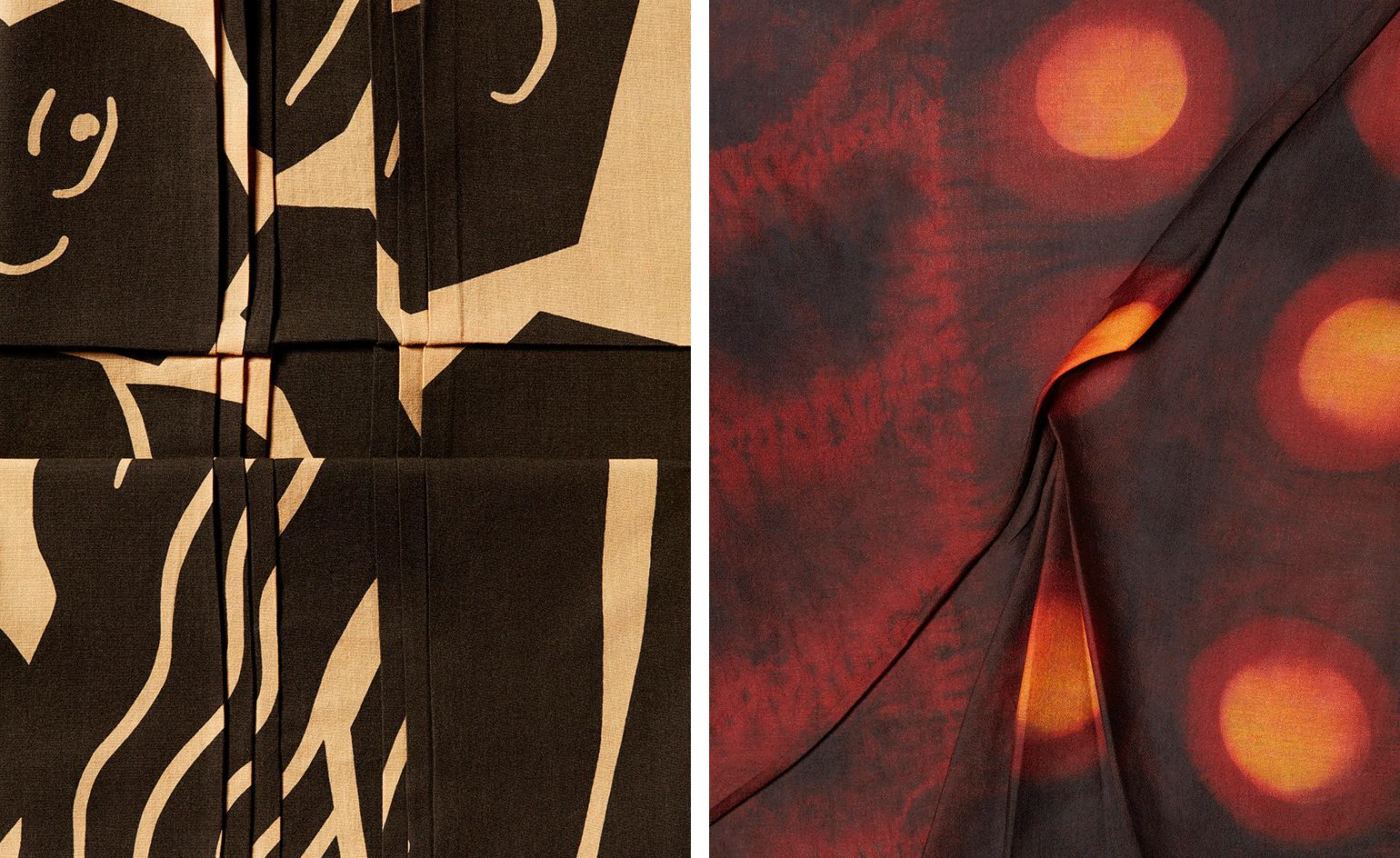 (Image credit: Patricia Schwoerer)
A hazy tie-dye pattern resembling a sun-scorched desert, schoolgirl-centric checks in grayscale tones, lush assemblages of tropical fronds…prints define the sartorial sway of the fashion season. So much so, that for our March 2020 Style Special issue (W*252), we took a magnifying lens to the most magnificent womenswear motifs of S/S 2020, enlisting Paris-based set stylist Marie-Noëlle Perriau to fold our favoured fabrics into origami-centric shapes, photographed by Patricia Schwoerer.

It's not the first time we've enlisted Schwoerer, who has shot advertising campaigns for Issey Miyake, Prada and Dior. She also lensed the overhauled interiors of Celine's rue de Grenelle boutique in Paris, for our June 2019 issue (W*243).
Perriau has collaborated with brands including Delvaux, Bulgari, Prada and Comme des Garçons and defines her set styling approach as an 'effortless intervention,' composed of 'natural gestures'. It's a sublime approach for letting prints including MSGM's romantic rose motifs, Chanel's panoramic sketch of Paris' rooftops and Celine's vintage upholstery prints shine. For our pattern-focused special, Perriau worked to 'find the right balance' between Schwoerer's striking close up photography and Marianne Kakko – Wallpaper's Assistant Market Editor's – styling motifs. 'You had to navigate between these two elements,' she adds.

For 2020, Perriau is working on a wide range of brand-focused and personal projects. Of particular importance is an experimental art installation titled 'cellule d'expérimentation esthétique', installed in healthcare facilities, which will engage one visitor at a time inside a small room, and explore their interaction with plastic forms. Just like the magnifying lens we took to S/S 2020's standout prints, we'll be sure to zoom in Perriau's next project too.
INFORMATION
marie-noelle-perriau-deco.com (opens in new tab)
patriciaschwoerer.com (opens in new tab)