In focus: we zoom in on Meeyye, fashion's first progressive lens eyewear line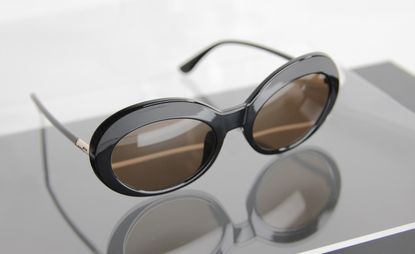 (Image credit: Aylin Bayhan)
It took just shy of ten months for Masako Kumakura, a former fashion executive, to develop optical label Meeyye. 'The factory that I enlisted in China is the best in the world,' she says. 'They understood my idea very quickly.' Her lightbulb concept? The development of the first fashion eyewear line to offer progressive lenses. Her stylish bifocal frames allow optically-challenged wearers to see both closely and at a distance through one lens. Customers simply choose their frames based on the standard grades of uncostly reading glasses at drug stores.

'Meeyye is what I need, and what my friends and their friends need, at a fair price,' Kumakura says. Unconvinced by the existing fashionable reading glasses on the market, she had even asked an optician to fit her designer frames with bifocal lenses. But the request was deemed impossible. The brand debuted earlier this summer, with Matchesfashion.com as its global launch partner. There are four styles, available as opticals or sunglasses: women's classic aviators, a retro-inspired ovular lens, a 1970s angular frame and a unisex wayfarer shape. A recent move to California inspired the vintage aesthetic. 'It gave me the creativity hit!' Kumakura explains.

While the brand evolved from a personal style search – 'This is all about me me me!' says Kumakura of the inspiration behind the brand name – it also has global impact in mind. Not just progressive in terms of lenses, the frames are 3D-printed and their cases crafted from sustainable packaging, made from polylactic acid. Now that's a label to have eyes for.
INFORMATION
For more information, visit the Meeyye website (opens in new tab)