Winners announced for the W Hotels Designers of the Future Award 2013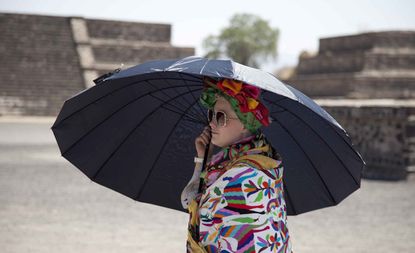 (Image credit: press)
W Hotels (opens in new tab) has unveiled the winners of its Designers of the Future Award (opens in new tab): an annual indicator of the 'ones to watch' in the industry. Announced during the Salone del Mobile in Milan, this year's golden trio includes Seung-Yong Song (opens in new tab) from Korea, Canadian Jon Stam and Bethan Laura Wood (opens in new tab).

Selected by an international jury including our own Editor-in-Chief Tony Chambers; Jan Boelen of the Design Academy Eindhoven (opens in new tab) and Z33 (opens in new tab); Aric Chen of M+ Museum Hong Kong; and Alexis Georgacopoulos of Ecole Cantonale d'art de Lausanne (opens in new tab) (ECAL); among others, the line up for 2013 was always going to exciting one, given the design year we have just witnessed.

While qualifying candidates must have produced a body of work that demonstrates originality and proven competence, they must also have not been practicing for longer than 15 years. Previous winners have included Philippe Malouin (opens in new tab), Asif Khan (opens in new tab) and Tom Foulsham (opens in new tab), to give just three examples.

In recent months the candidates were all sent to a new or renovating W Hotel in order to solve a particular design challenge. Entitled 'Making Connections', their brief was to create a site-specific installation that could deepen the appreciation for the distinct regional characteristics found in each destination. Jon Stam spent time in Verbier, where the W brand's first ski retreat will open later this year, Seung-Yong Song visited W Bangkok, which opened December 2012, and Bethan Laura Wood travelled to W Mexico City, which will undergo renovations.

The works that have resulted will be unveiled at Design Miami/ Basel (opens in new tab) (11-16 June 2013) and later installed in the hotels' Living Rooms (or lobby areas) with a view to bringing together local communities and international visitors.

According to Marianne Goebl, director of Design Miami/ (opens in new tab), and one of the judges: 'This is a meaningful platform for talented emerging designers. With the introduction of the design residencies abroad, the designers get the opportunity to dive into the local culture and develop new work.' With the benefits afforded by showcasing that work at Design Miami/ and in W Hotels, furthermore, the award is a covetable springboard to success.