Fresh air: how to conjure the scent of the garden inside your home
Use these naturally scented products to create a spring garden atmosphere in your domestic space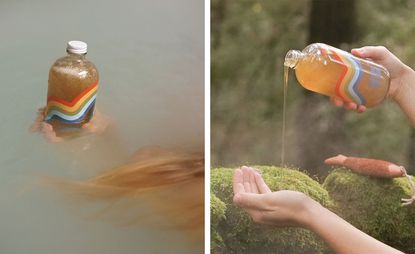 (Image credit: TBC)
During a time that keeps you inside, a careful arrangement of atmospheric tricks (perfumes, scented matches, soaps, shampoos), can conjure the natural world wherever you are. Our edit presents woodsy scents that evoke the fresh air of a forest terrain from within your own home.

Bathing Culture's 'Cathedral Grove' body wash was inspired by the Redwood trees of the brand's native Northern California. A shower rinse with Bathing Culture feels like becoming a raindrop, dripping past all sorts of fir needles on the way down to the ground. Pair with Aesop's classic shampoo and conditioner, which blend cedarwood bark and juniper berry oil for an invigorating cleanse.

From there, find the deepest, almost navy green smells of the forest—nothing light, nothing herby, or grassy and fleeting, no quieting sandalwood. Aer's 'Cedar', a perfume made with collected cedar scraps from a furniture factory in Virginia, is that big woods smell with a bit of bergamot spice. Take shelter in a log cabin with Byredo's 'Tree House' candle and its combination of cedar, bamboo, and hay. Go further off the trail, into the thicker forest of cedar, gaiac wood and tree moss with Connolly's 'Leather Smoke' candle.

Wind it down with Buly 1803's 'Sumi Hinoki' scented matches. Inspired by the pyres in ancient Japanese temples, these matches conjure up the forest at night – a little haunted and dark, a little intense and cloaked.

There are lots of paths to devote ourselves to the world from afar and to coax ourselves to stay sheltered, take every available scent escape.