Week-end by Alex Prager, NY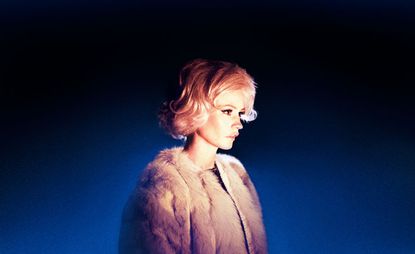 (Image credit: Alex Prager)
Settling in for a month-long run at New York's Yancey Richardson Gallery this week, LA-based photographer Alex Prager's latest exhibition, Week-end, will showcase some of the artist's most cinematically inspired work to date.
Taking her cue from the likes of David Lynch (opens in new tab), William Eggleston (opens in new tab) and the late Guy Bourdin (opens in new tab), Prager (opens in new tab)'s photographs straddle the boundary between art and editorial.
Focusing on female archetypes - ranging from the temptress to the tempted - Prager manufactures meticulously staged shots of women both disguised and exposed - using synthetic wigs, heavy make-up and polyester costumes to capture, as she puts it, 'women on the edge.'
Inspired by her home city of LA, which Prager describes as 'a strange picture of perfection', her photographs – despite the glossy surfaces – capture the disquiet at the margins, a quality matched only by Prager's most significant contemporaries.
The Yancey Richardson (opens in new tab)'s showing of Week-end will be shadowed by a west coast version of the exhibition at LA's M+B Gallery (opens in new tab), for the duration.
ADDRESS
Yancey Richardson Gallery
535 West 22nd Street 3rd floor
New York
NY 10011
VIEW GOOGLE MAPS (opens in new tab)