Sovereign Asian Art Prize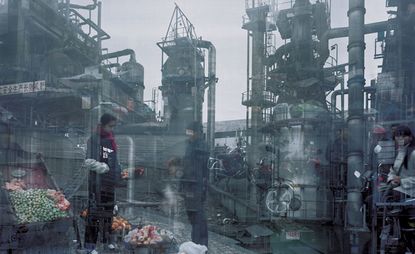 (Image credit: Jiangang Chen)
In seven short years the Sovereign Asian Art Prize has become one of the most prestigious celebrations of emerging artistic talent across the continent. Quite apart from the $25,000 prize for the winner, the exhibition of the thirty finalists is a crucial platform for the next generation to gain exposure and publicity in an industry where the clamour and cash is reserved for those at the top.
Surveying art from across a continent is no easy feat and given the growing power of the prize this year the Sovereign Art Foundation enlisted the help of specialists from each country in Asia to nominate up to 5 candidates from their territory. A panel of judges including Chinese artist, Xu Bing, Fumio Nanjo, Director the Mori Art Museum and curator David Elliott then whittled the entrants down to 30 finalists.
The exhibition of all 30 finalists opens at The Rotunda, Exchange Square in Hong Kong on January 18th, when the winner chosen the judges will be announced. The winning artwork becomes the property of the Sovereign Art Foundation and Sotheby's will auction the remaining 29 at a gala dinner on 27th at the Four Seasons in Hong Kong, with half the proceeds from each sale going to the Foundation and half to the artist.
The philanthropy doesn't end here either. In addition to the overall prize and auction we the public can cast our eye over the 30 finalists and vote for a favourite via the Sovereign Art Foundation's website (opens in new tab) and the winner will receive an extra $1000. Later in the month we'll be bringing you news of the winners and the interviews with each of the judges. In the meantime, get voting (opens in new tab).