Roman Cieślewicz at the Royal College of Art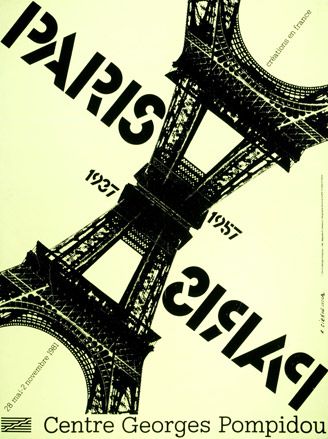 (Image credit: TBC)
Polish graphic designer Roman Cieślewicz was a master of collage who, with his scalpel and scissors, brought surrealist fantasy to the dour visual culture of communist Poland. By reworking familiar icons like Che Guevara and Mona Lisa, he produced some of the most influential posters and book illustrations of the 20th century, now on show at London's Royal College of Art.
Born in Poland in 1930, Cieślewicz later moved to Paris in 1963, where he was renowned for his critical perspective of Western consumer spectacle. His works on show at the RCA range from film posters, such as his eery design for Hitchcock's 'Vertigo', to his Soviet Avant Garde-inspired publicity posters for the Pompidou Centre in the late 1970s.
The prolific designer - who died in 1996 - also worked closely with figures from the worlds of advertising and fashion, including Guy Bourdin and Helmut Newton, as well as art directed several magazines.
Cieślewicz's RCA exhibition is the first retrospective of his work in the UK. Presented by the Polish Cultural Institute and the Adam Mickiewicz Institute, it is the finale of 'Polska! Year' - a British celebration of Polish culture in Britain.
ADDRESS
Gulbenkian Galleries
Royal College of Art
Kensington Gore
London SE7 2EU
VIEW GOOGLE MAPS (opens in new tab)