Robert Adams, Robert Bechtle and Ewan Gibbs, at Timothy Taylor Gallery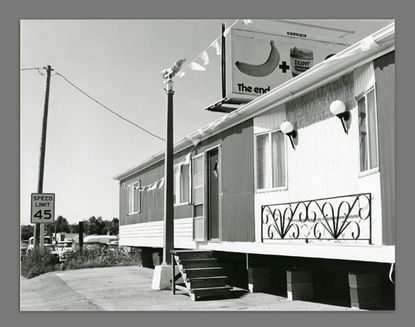 (Image credit: Fraenkel Gallery, San Francisco, and Matthew Marks Gallery, New York)
This month London's Timothy Taylor Gallery (opens in new tab) presents three different visions of the American landscape, urban and rural.

The photographer Robert Adams has been documenting the urbanisation and suburbanisation of America for four decades. The works on show here are stark black and white images of the despoliation of Denver, Colorado, taken in the early seventies.

Born in 1932, five years before Adams, Robert Bechtle (opens in new tab)'s photo-realistic charcoal drawings of his home city of San Francisco are at once captured moments of urban emptiness and an exploration of the relationship between drawing and photography.

That relationship is addressed more explicitly by Ewan Gibbs (opens in new tab), a repeat offender at the Timothy Taylor Gallery, having showed there twice before since graduating from the Goldsmiths College of Art in 1996.

Gibbs is showing new drawings - fine pencil marks on graph paper - of monochromatic photographs of American cities. Inevitably details are lost from his source material but something significant is gained, a new way of talking about American iconography.

ADDRESS
Timothy Taylor Gallery
15 Carlos Place
London W1
VIEW GOOGLE MAPS (opens in new tab)