Orgasmic overture: Ana Prvački explores music and eroticism in her solo show at LA's 1301PE Gallery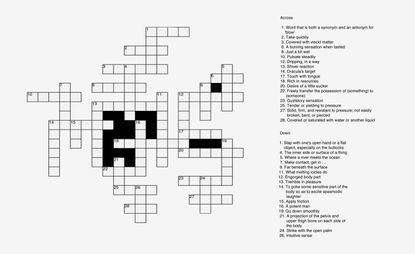 (Image credit: TBC)
How would erotica look as a musical score? It's a question that Yugoslavian artist Ana Prvački has answered in a rather frank manner with a new series of works called the 'Porn Scores', that see the artist deface classical sheet music with cartoon-like sketches of genitalia squeezed in-between notes, dangling below the staff and ejaculating across the bars. It's the kind of limitation-exploring, comedic approach for which the LA-based artist is known.

'The relationship between music and eroticism has been consistent,' explains the LA-based artist. 'Studies of music rooms of 17th and 18th century France and Italy show that young girls and women were encouraged to play an instrument but not too well. It was understood that a daily and in-depth experience of music would be too carnal for proper young women.'

It is these uneasy feelings within our cultural mores that inspires her work, something she describes as a 'reconciliation of etiquette and erotics'.

Arranged into bound scores and propped up on music stands designed by Prvački, 22 of the Porn Scores (Wagner's Tristan and Isolde opera takes up ten sheets alone) are currently on show at LA gallery 1301PE alongside Prvački's 'Tent, Quartet, Bows and Elbows' - a video work which sees a string quartet perform music inside the confines of a tent, the bows of their instruments frenetically poking and stretching the fabric along to the music. Attendees at the show's opening will be treated to a live performance of this by an LA based quartet, the Lyris.

Even those unable to attend can still participate in the titilating show by printing and completing the suggestive crossword puzzle poster (pictured above) that Prvački has created to promote the exhibition. The first Wallpaper* reader to submit the completed puzzle to crossword@1301PE.com will receive a drawing by Prvački herself. Now that's what we call interactive art.
ADDRESS
1301PE Gallery
6150 Wilshire Blvd.
Los Angeles, CA 90048