A posthumous dialogue: Testino and van der Elsken at Annet Gelink Gallery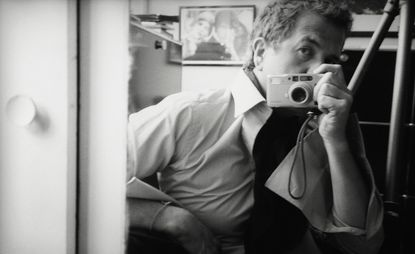 (Image credit: TBC)
Mario Testino and Ed van der Elsken come from different backgrounds – different continents – and are of different eras. They found renown in different photographic fields. Yet there is something similar in the approach to their work that suggests kindred spirits.

Testino has been an admirer of van der Elsken since the 1980s, and earlier this year MATE (Museo Mario Testino) in Lima, Peru, put the late enfant terrible of Dutch photography centre stage with a show entitled 'Sin Censura' ('Uncensored'), the second exhibition in the museum's annual series, 'Maestros de la Fotographia' ('Masters of Photography').

'When you are trained as a photographer, you are often told to look for perfection – but in Ed's work I discovered the opposite,' Testino explains. 'Photography can be anything; good images exist because you create an emotion and you see something other people don't see, and you put it out there. I notice a lot of my work is like that.'

For Testino, a photograph exists as much to capture a moment in time as to demonstrate high art. 'We are both curious about many things that are just there – maybe not the most perfect thing or the thing most sought after by society, but something that just caught our eye. And we are the people who can make others look differently, and maybe change their perception of things,' he adds.

The idea of 'Me and You' developed from the MATE exploration. For this new exhibition, Testino chose images from his ouevre that had never before been exhibited, and likewise selected lesser-known photographs from the van der Elsken Archive of Amsterdam's Annet Gelink Gallery. The juxtaposition of the two photographers' works suggesting a posthumous dialogue.

The exhibition is also a rare opportunity to see Testino's work in such an intimate situation. The exhibits have been brought directly from his immense archive in London and are personal works created with no specific purpose (in contrast to his fashion commissioned works, with which we are more familiar). It is refreshing to see a more private, unofficial manifestation of Testino's marvellous artistic soul.
INFORMATION
'Me and You' is on view until 5 March 2016. For more information, visit Annet Gelink Gallery's website (opens in new tab)
ADDRESS
Annet Gelink Gallery
Laurierstraat 189
1016 PL Amsterdam
VIEW GOOGLE MAPS (opens in new tab)