Jonas Mekas and Robert Polidori exhibition, New York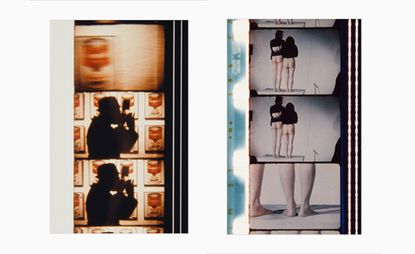 (Image credit: Jonas Mekas )
This month film-maker Jonas Mekas (opens in new tab)and photographer and Wallpaper* contributor Robert Polidori are holding a joint exhibition of their portrait works at the Edwynn Houk Gallery (opens in new tab) in New York. And not a moment too soon. The pair have a friendship that spans the better part of fifty years but this is the first time they have shown together.

Intent on becoming a film-maker, Montreal-born Polidori moved to New York in his early twenties to work under Jonas Mekas at his newly established Anthology Film Archives (opens in new tab) in Manhattan. It was under Mekas' guidance that Polidori first exhibited his work in 1970. Now famed for his images of architecture and interior spaces such as the Chateau de Versailles (opens in new tab), his less well-known portraits of people he meets on his travels, particularly in India and the Middle East, are getting an outing at this show.

Born in Lithuania in 1922, Mekas arrived in New York in 1949. In 1954 he launched Film Culture magazine and began writing his long-running Village Voice column in 1958. After becoming president of the Film Makers Cooperative (opens in new tab) in 1961, he went on to found the AFA in downtown Manhattan, where he met Robert.

Although he is best known for a series of avant-garde films, including 'Scenes from the Life of Andy Warhol', Mekas has always documented his daily life and this exhibition delves into that personal archive. Using 'frozen film frames', Mekas has produced a series of revealing portraits including scenes from John Lennon and Yoko Ono at John's 32nd birthday and Jackie Onassis at her Fifth Avenue apartment.

'We are old friends but our works are very different,' says Mekas, insisting that the photos in the exhibition complement each other. Polidori agrees: 'I think these two ways of working contrast well.' Certainly the personal and intimate nature of Mekas' shots will be an interesting contrast to Polidori's more posed and formal works.

ADDRESS
www.houkgallery.com (opens in new tab)
745 Fifth Avenue, 4th Floor New York, NY 10151
VIEW GOOGLE MAPS (opens in new tab)