Hans Ulrich Obrist on the Colombian art scene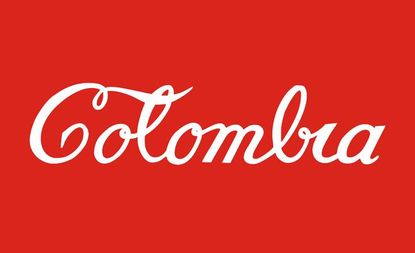 (Image credit: Galeria Casas Riegner)
While in Colombia, working on this month's trip story to Medellin, Colombia, our writer Rainbow Nelson, ran into Hans Ulrich Obrist, co-director at the Serpentine Gallery and honorary fellow of the Royal Institute of British Architects.
Obrist was on his first visit to the country and in four days and four hours in Bogota, Medellin and Cali, had dropped in on 24 artists and five architects spanning three generations, taken in eight galleries and museums and dined with one ex-president. We couldn't help but quiz him on what he saw.
W*: So, how was your first trip to Colombia?
HUO: Extraordinary! Yes it's the Bogota and Medellin miracle.


W*: In what way?
HUO: Something very special is happening in Colombia in art and architecture. After the Architecture Biennale in Venice we invited Camilo Restrepo to speak in Switzerland and it was extraordinary to hear about all the projects he is doing in Medellin with Felipe Mesa and the way that a new generation of architects are transforming the city.


W*: The public eye hasn't been on Colombia for a long time. What is it that you think makes Colombia's scene different?
HUO: There are all these exciting young artists coming out of Colombia. Mateo Lopez has gained a lot of visibility internationally, as have artists like Ana Maria Millan and Wilson Diaz in Calia, but there are all the previous generations as well. There are layers and layers of undiscovered artists that the world hasn't noticed before.


W*: What is different in the work being shown?
HUO: In the younger generation it is interesting how art is cross-disciplinary. Take Gabriel Sierra, a very young artist in Bogota. He is an artist that bridges art, design and architecture. Or Carlos Maria Romero, a young choreographer/artist/curator that works in the dance festival in Bogota and also in the art scene. It is all so exciting I could go on and on for hours.


W*: Why is memory so important in a country like Colombia where there is a kind of desire to whitewash out some of its history?
HUO: One of the things that appears in a lot of works is a protest against forgetting. However there are also many, many other dimensions and there is a danger that one reduces all the work to just that.


W*: What else has impressed you?
HUO: The way these artists connect to these urban laboratories, which are at the moment are very fragile but very optimistic.Ralph Waldo Emerson once said that 'nothing great was ever achieved without enthusiasm' and I think there is a very, very great dose of enthusiasm right now in Colombia.
It was also fascinating to meet Antanas Mockus, a former mayor of Bogota who while a politician also experiments in democracy through performances and events. It is very inspiring for the art world all over.


W*: What about the revolution taking place in architecture?
HUO: I was fascinated by this idea that libraries have changed Bogota and Medellin.
Visiting Giancarlo Mazzanti's library in Medellin was an incredible experience. You take the cable car and then you go up into these favela-type constructions where me met local residents who told us how the situation has improved dramatically with this new library and cable car. I think it is fascinating to see how libraries can change the world. Other countries can learn from that, I think every city district should have a library.


?W*: What role can art and architecture play in repairing these kind of fragile, broken societies?
HUO: I think that art is incredibly powerful in building the future, from the point of view of transformation and for creating hope. Gerhard Richter once said 'that painting is the highest form of hope'.


W*: Do you see parallels with other places?
HUO: It is an art scene which has not yet reached critical mass but it's growing and there is a strong momentum. There are clear parallels with Mexico and Glasgow in the 1990s, where these artists were going to explode and became major, you know it is something that one always intuitively feels right away when you come into contact with them. I always say that art is in the air, it's energy, it is a question of energy and I had that same feeling in Mexico and Glasgow in the 1990s that something major was going to happen.


W*: Is there anyone that you met that you feel in particular is going to make the leap internationally?
HUO: I don't think that it is an art scene where you have one big star or one artist that will overshadow everyone else. You have many artists from each generation.
I did not just meet three or four interesting artists, I met a whole scene with many, many facets, which I think is why it is particularly important that one visits Colombia to meet different artists and to see how things have developed throughout the decades from the 1960s, 1970s, 1980s, through to today.
Plegaria Muda by Doris Salcedo, 2009
(wood, mineral, compound cement and grass, each unit 75 x 19.5 in / 190 x 50 cm)
A student of Beatriz Gonzalez, the Bogota-born Doris Salcedo makes sculptures and installations that function as political and mental archaeology, using domestic materials charged with significance and suffused with meanings accumulated over years of use in everyday life.
www.whitecube.com/artists/salcedo/
Born in Medellin in 1955, Jose Antonio Suárez works on small pads of paper, filling his drawings with annotation and commentary.
José Antonio Suárez - Anuario 2008 (Diary 2008)
Mixed media
Estructuras para transición (Structures for transition) by Gabriel Sierra, 2010 - Installation at Galeria Casas Riegner

Gabriel Sierra lives and works in Bogota. Situated at the intersection between art and design, his works develop from the observation and experience of everyday situations, often finding inspiration in Colombian popular culture and beliefs.

Working with furniture he challenges the positioning of furniture as the first step in a strategy to have the world somehow under control. By disassembling a house, making a hollow in the wall to find the space that's missing, he creates a house that consumes itself, to regurgitate possibilities - a few pieces of furniture that are ahead of the architecture.
'Agarrando Pueblo' (The Vampires of Poverty) by Luis Ospina & Carlos Mayolo, 1978
Luis Ospina embodies a strong revolutionary film-making tradition in Cali. Inspired by the literature of Andres Caicedo, film-makers in Colombia's third city have eschewed the magic realism of Gabriel Garcia Marquez in favour of Caicedo's social realism often using natural actors to underline the point. The Vampires of Poverty is a 'mockumentary', a biting criticism of the 'porno-misery' of European film-makers visiting third-world countries to sell their films in Europe.
Photographs by Juan Herrera of an installation 'Auras Anonimas' by the Colombian artist, Beatriz Gonzalez, in a former cemetery in the heart of the Colombian capital, Bogota, 2009.
Born in Bucaramanga in 1938, 'the Louise Bourgeoise of Colombia' has produced work for more than half a century. Based often on photographic reportage her work has a very strong connection to memory and the pain caused by the violence. As a teacher her alumni include sculptor Doris Salcedo.
A still from 'La Pieza Ensayo' by Ana Maria Millàn and Eduardo Carvajal, 2008.
Ana María Millán's short films embody the idea of delirium and terror. Influenced by Columbian horror films and the aesthetic of telenovelas, Ana María Millán's works reflects the country's intrinsic urban violence.
'Viaje sin movimiento' (Travelling without movement) by Mateo López, 2008.

Installation CIFO
López makes drawings and installations to describe personal journeys and creates studio-like situations in which the production and display of the work overlap.
A still from 'Cali el principio del fin de McDonald's' (Cali, the beginning of the end for McDonald's), 2007, by Wilson Diaz

Wilson Diaz is a multidisciplinary artist who works in installation, performance, video, photography and painting. His work varies in style, subject and medium, but is underpinned by an acute awareness of social and cultural issues affecting Colombia.

Originally hailing from the UK, Rainbow Blue Nelson first landed in Colombia in search of Tintinesque adventures in 1996. Subsequent forays from his Caribbean base in Cartagena have thrown up a book about Pablo Escobar, and the Wallpaper* City Guides for Santiago, Brasilia, Bogota and Miami. Currently completing a second book about Colombia whilst re-wilding 50 hectares of tropical rainforest on the country's Caribbean coast, he's interviewed some of South America's most influential figures in art, design and architecture for Wallpaper* and other international publications.