The Stax curates Sotheby's Palm Beach all-female jewellery sale
The Stax Advisory curates all-female jewellery exhibition and sale for Sotheby's Palm Beach, with a portion of proceeds going to Mother's Lovers Charity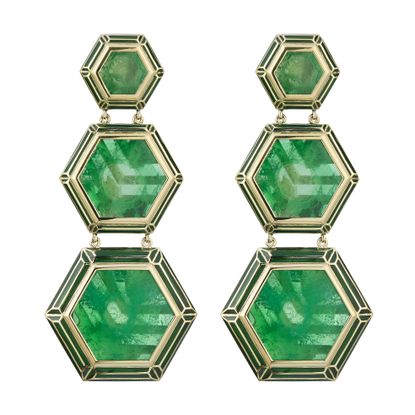 (Image credit: press)
Lifelong jewellery fans, the two friends and co-founders behind The Stax Advisory, Victoria Lampley Berens and Laurel Pantin, set up their full-service jewellery consultancy in Spring 2021, specialising in sourcing spectacular vintage pieces. Lampley Berens has a background in PR and design, and inherited her late mother's love of vintage bijoux, while Pantin is a respected fashion and jewellery editor, with a seasoned eye for identifying trends and exceptional pieces.
Sotheby's senior vice president and senior specialist of private sales at Sotheby's, David Rothschild, reached out when he spotted one of The Stax's early Instagram posts, and the collaboration quickly evolved, with The Stax curating an all-female jewellery exhibition and sale at Sotheby's Palm Beach, due to take place 4 – 10 April 2022.
'It's a totally serendipitous twist of fate – my late mother lived in Palm Beach for a time, and she loved jewellery. I wanted to start this business in honour of her, so everything about this partnership feels right,' says Lampley Berens, who lost her mother to cancer five years ago.
The exhibition will include jewels from Alice Cicolini, Carolina Bucci, Charlotte Chesnais, Ming, Nina Runsdorf, Prounis, amongst others, mixing heritage and antique jewellery with modern and contemporary pieces. 'We wanted to merge the glamour and nostalgia of the Slim Aarons Palm Beach world with the contemporary new-wave of international clientele and residents who have flocked to [the area],' says Lampley Berens of the curation. Statement pieces with bright stones, as well as colourful earrings, pinky rings, bold chains, and sculptural rings have been particularly popular.
With the exhibition intentionally timed ahead of US Mother's Day (on 8 May), Lampley Berens explains, 'A major driving factor in our curation was bringing together a powerful group of women, all highly esteemed fine jewellery designers, and ensuring a portion of the proceeds from the sale benefit a cause close to my heart. We partnered with Mother Lovers, founded by my dear friend Paula Goldstein, a non-profit organisation raising awareness about the maternal health crisis.' The charity will focus its next grant-making cycle on supporting educational opportunities and funds for midwives, and the advancement of access to prenatal care.
INFORMATION
The exhibition and sale is due to take place 4 – 10 April 2022
Tilly is a British writer, editor and digital consultant based in New York, covering luxury fashion, jewellery, design, culture, art, travel, wellness and more. An alumna of Central Saint Martins, she is Contributing Editor for Wallpaper* and has interviewed a cross section of design legends including Sir David Adjaye, Samuel Ross, Pamela Shamshiri and Piet Oudolf for the magazine.