The China List: Shang Xia, Fashion
Wallpaper* and China's Cultural Heritage and Sustainable Development Fund (CHSDF) present China By Design—a celebration of Chinese cultural heritage and the many global creatives who have been inspired by it.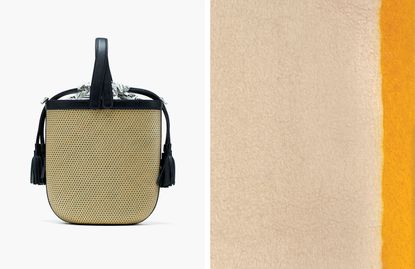 (Image credit: TBC)
'Shang Xia doesn't belong to me or to anyone; it belongs to Chinese culture and belongs, therefore, to the whole world,' once said Jiang Qiong Er, founder of the Shanghai-based brand. The lifestyle label, which was launched in 2010 in a joint venture with Hermès Group, infuses traditional Chinese craft with contemporary design, bringing Eastern artisanal expertise into the Western realm.
In the label's boutiques, which span a cloud-like Kengo Kuma-designed flagship in Shanghai, a bamboo forest-inspired space in Shenzhen and a white ceramic tile-clad store in Paris, luxurious lifestyle designs are expertly curated. These include cashmere coats, 'Chinese Luck' tableware in graphic blue-and-white knot patterns, and tin canisters with lacquered lids. Bamboo is a focal material, and is used in woven, tassel-detail handbags, tea sets and graphic screens.
The label's pieces are critically coveted, and appear in the private collections of esteemed global museums including London's British Museum and Paris' Musée Guimet, while Jiang has received a number of accolades for the cultural dialogue she has instigated between the East and West. In 2013, Jiang was made a 'Chevalier des Arts et des Lettres' in recognition of her contribution to cultural exchange between China and France.
INFORMATION