Best Urban Hotels 2013: the shortlist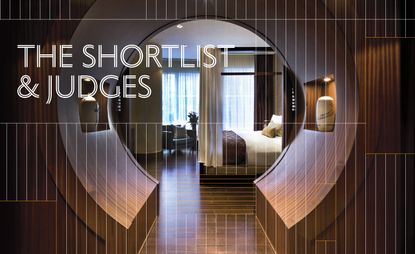 (Image credit: press)
Once upon a time, we might have been impressed by an urban hotel with a marbled lobby, a conference room and a concierge, but no longer. Our attitudes and expectations about where we want to meet, play, eat and sleep have changed. Even for insiders, the pace and scale of that shift has been startling.
See the shortlist for our Best Urban Hotels 2013

But what's brought about this change? According to Serge Dive, the CEO and founder of the luxury trade fair, LE Miami, the answer lies with a new generation of well-read, wired travellers and today's media saturation. 'Technology has empowered us to be creative and individual in our daily lives, which is why we also expect something different on our travels,' he says.
See the jet-setting panel of judges who will decide on the winners

With so many rooms on offer, competition between hoteliers has turned into all-out warfare. Product differentiation and market segmentation has become increasingly difficult even among the travel-savvy. Fun hotel factoid: it's six to seven times more costly to acquire a new hotel customer than it is to retain an existing one. In a way, this explains why hoteliers everywhere scramble to find a niche and then hold on for dear life.

For many travellers, when it comes to picking a hotel, good design and architecture are a given, but a unique experience remains the Holy Grail. Dive says the new breed of luxury travellers are 'inspired not just by money but also by style, with the shift from old-fashioned customers to the creative class single-handedly changing the dynamics of the high-end travel market. The creative class now represents 30 per cent of the workforce in western societies and is growing by seven per cent every year, driving the world's innovation and growth, and creating demand for travel products and services that are unique, design-oriented, cultural, bespoke and in tune with the local neighbourhood.'

Christian Malcher, global director of sales and marketing of the Berlin-based Design Hotels group, says, 'A hotel needs to be connected to its environment and be able to guarantee that each guest has the right experience, not only in the hotel, but also in the neighbourhood. This is what makes the difference and stays in people's minds.'

It's increasingly evident that the only kind of hotel that can deliver this kind of experience - especially in an urban context - is a smaller property.

Gordon MacGeachy, co-founder of travel curator Global Black Book, says: 'Over the last ten years, we have seen a steady decline in bookings and requests for the major brands and a definite increase in new and repeat bookings to those boutique and design hotels that are able to follow through with high levels of service and comfort.'

We salute this new generation of urban hotels with a list of the best of the best new hotel openings this year, as selected by our panel of seasoned travellers and creatives. The winners will be revealed online in November, and in our December issue. While we predict the judging process will be tough, we feel that's only fitting as, if it's not already clear, competence is no longer a scarce commodity.
Daven Wu is the Singapore Editor at Wallpaper*. A former corporate lawyer, he has been covering Singapore and the neighbouring South-East Asian region since 1999, writing extensively about architecture, design, and travel for both the magazine and website. He is also the City Editor for the Phaidon Wallpaper* City Guide to Singapore.