The new Jil Sander mobile phone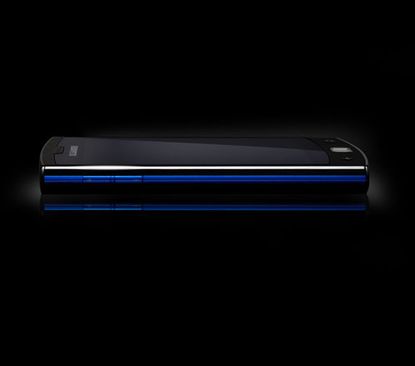 (Image credit: Jil Sander )
With all the feverish excitement surrounding the launch of the new iPhone 4S (opens in new tab) this week, it would be easy to miss other debutants to the smartphone market. But today our eyes are firmly fixed on the handsome new Jil Sander (opens in new tab) Mobile, the luxury fashion brand's first foray into phone design.
Conceived by Jil Sander Corporate Design, the sleek and slim device carries the brand's signature electric blue. With its technical platform provided by LG Electronics (opens in new tab), the phone runs the next version of Microsoft's smartphone operating system, Windows® Phone 7.5. And more excitingly for fashion fans, it also premieres an exclusive Jil Sander App that 'creates a dynamic interface between users and its seasonal collections' - as well as connecting them to social media activities and giving them added Jil Sander content.
Other features of the App include a shopping menu that navigates users through the brand's online store, and a 'store locator' feature that allows you to find the closest Jil Sander boutique in an instant - and even estimates the quickest way to get there.