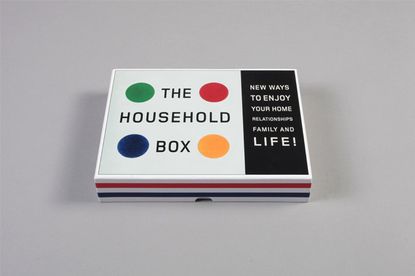 (Image credit: Julian Rothenstein)
Wallpaper* Newsletter
Receive our daily digest of inspiration, escapism and design stories from around the world direct to your inbox
Thank you for signing up to Wallpaper. You will receive a verification email shortly.
There was a problem. Please refresh the page and try again.
Some time ago a teenager called Lucien Rothenstein made a sign for his bedroom door that said: 'I'm fine, just get on with your own life'. Signs like this aren't likely to go unnoticed, and as it happened, Lucien's caught the eye of his father Julian, who so happens to be the founder of Redstone Press, one of the more inventive publishers operating in the UK.
The elder Rothenstein was inspired to design his own, similarly cheeky doorknob cards - one that says 'Keys? Phone? Sense of humour?' on one side and 'Cleaning in progress' on the other, for instance. Then, in collaboration with the journalist, writer and translator Will Hobson, he devised an eccentric household manual-game-novelty and has now published it in a package he called the Household Box.
As it turns out, Lucien's original invention never made it into the box. Still, there is - as they say - something for everyone here: directions and maps for transforming your home into a Buddhist cave, an artist's studio or a shopping mall; 'notes to self' that bear daily aphorisms; doorknob cards that warn visitors when you're asleep or irritable.
According to Redstone, the Household Box is designed to make home life more interesting, dramatic and enjoyable. Whether it does all that depends on your sense of humour (and your design aesthetic). What it does guarantee is an unexpected and interesting response from anyone who uses it; no two families are likely to tackle it in the same way.
The project was inspired by a sign Rothenstein's son made for his bedroom, stating: 'I'm fine, just get on with your own life.' The publisher was compelled to design his own, similarly cheeky doorknob cards - one that says 'Keys? Phone? Sense of humour?' on one side and 'Cleaning in progress' on the other, for instance, and soon the idea for the Household Box was born
Receive our daily digest of inspiration, escapism and design stories from around the world direct to your inbox