Cover to cover: Papier launches range of personalised notebooks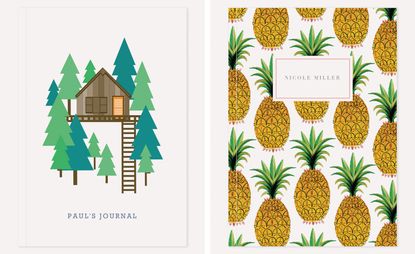 (Image credit: Papier)
In a culture where everything from communication to organisation seems to be done online, one could be forgiven for thinking that the writing was on the wall for physical stationery. Insisting that the desire to put pen to paper is still alive and well, however, is online stationer Papier.

Originally launched in August 2015 with a focus on cards, stationery and invitations, Papier has become one of the UK's fastest growing online start-ups. With a growth rate of 20 per cent per month and with predicted sales of 100,000 in its first year, Papier's success has been down to its emphasis on personalisation. In regards to the firm's philosophy, Taymoor Atighetchi, CEO and founder of Papier, notes 'we are seeing lots of customers buying stationary where they've chosen a specific motif or pattern which is personal to the recipient'.

Creating its products under the title of 'design made personal', Papier strives to design stationary that is unique and appealing to every individual. Having this in mind, the firm has just launched a range of lined notebooks that customers can personalise as a gift or for themselves. The notebooks feature patterns by interior designer Luke Edward Hall, with Papier stating that 'the designs combine a love of Greco-Roman history, English tradition and a contemporary aesthetic'.

The notebooks are available in A5 size, each with 37 leaves made from Mohawk paper.
INFORMATION
For more information, visit Papier's website
You might also like
Chic peas: new art cookbook charts a history of hummus

On the Hummus Route traces a utopian track between cities, people, markets and dinner tables. It documents street food in nine Middle Eastern cities, including Cairo, Jerusalem, Gaza, Tel Aviv, Jaffa, and Damascus, and in doing so, offers a fascinating insight into the area's design, food, and culture

By Elly Parsons • Last updated
View More ▸