Natural beauty: Onest launches lip balms with conceptual collaboration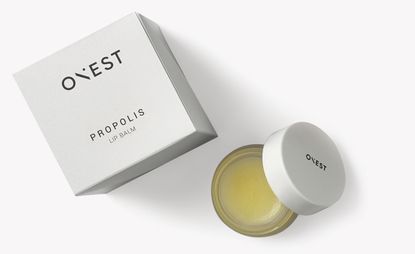 (Image credit: TBC)
Onest was founded by passionate lovers of all forms of worldly beauty only three months ago. The small, natural Czech cosmetics brand was a dream-come-true project for Ondřej Elsner, editor of the Prague-based lifestyle magazine Dolce Vita, and his life and working partner, hairdresser Jan Sippl. Together they join forces to create a cosmetics line as pure, natural and beautiful as everyday life.

'It all started with the belief that things can be natural, beautiful and sincere at once,' explain Elsner and Sippl. The duo, with experience in cosmetic and fashion editorial work, launched their first line of lip balms.

The ingredients and formulas were found and produced in the Czech Republic. 'Cold-pressed castor seed oil, one of the oldest products with healing effects in the world, helps to get active substances from other ingredients. Thanks to that, the complexion does not become dry; it is more resistant and can be healed more easily,' explain the founders of their first products, including the 'Propolis' and 'Pink Rose' and 'Bronze Rose' lip balms. All the products provide light texture with a subtle touch of colour and gloss.

But the philosophy of Onest is not just about the products themselves. The brand also embodies a complex message of quality and honestly-produced content. The founders commissioned Czech fashion and conceptual photographer Karin Zadrick to create a series of atmospheric black and white photos, revealing her personal expressions of the products in simple images of great fragility and purity. The series is the first of the upcoming collaborations Onest will commission from various artists and designers for each of its new lines.

To complete the artistic vision of the products, the duo asked prolific Czech packaging designer Jan Činčera to produce a simple origami-inspired paper box to deliver the Onest lip balms to their customers. 'If you do something honestly, you do not have to hide it in long explanatory texts, you do not have to pretend anything; you can just show the essential and proudly stick with it,' conclude Elsner and Sippl.
INFORMATION
For more information, visit the Onest website (opens in new tab)