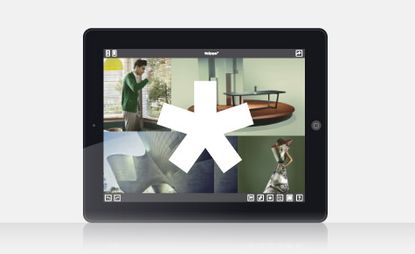 (Image credit: press)
What content is included in the Wallpaper* Magazine App?
The App contains a preview issue of the Wallpaper* Digital edition and the full edition of the magazine available free to subscribers of the print magazine or to purchase as a single copy directly from iTunes.
What is included in the Wallpaper* Digital Magazine?
Wallpaper* Digital Magazine is a portable and enhanced version of the print issue. The digital edition includes all the fabulous content of the print version plus these iPad-only exclusives:
• Behind-the-scenes videos and additional photography
• User-controlled stop-motion animations
• Soundtracks, interactive floorplans and much more
How do I purchase the Wallpaper* Digital Magazine?
You can subscribe to Wallpaper* Magazine and with your print edition you will get Wallpaper* on the iPad free.
For UK/ROW Subscribe here (opens in new tab)
For US/Canada Subscribe here (opens in new tab)
You can also purchase a single copy of the digital magazine by going to the App store on your device and downloading the Wallpaper Magazine app. Currently available on the iPad only.
How much does the Wallpaper* Digital Magazine cost?
Subscribers to the print issue have free access to the digital edition of the magazine. You can subscribe using the links above. Single copy issues are available for purchase on the iPad once you download the free App from the App store/iTunes.
Can I read the Wallpaper* Digital Magazine on my Kindle, Nook, iPhone, etc?
The Wallpaper* Digital Magazine is currently only available on Apple iPad
Managing the Wallpaper* Digital Magazine for iPad:
I am a print subscriber – how do I claim my free Wallpaper* Digital Magazine?
If you're an existing print subscriber to Wallpaper*, you can add the Digital Magazine, for the iPad, free of charge for the remainder of your print subscription contract.
To add the Digital Magazine, for the iPad, follow the easy steps below:
1. First download the Wallpaper* Magazine free application from the App Store.
2. After launching the application, tap on the 'Existing Print Subscriber' button.
3. On the next screen, you have two choices. If you have your subscriber number to hand, located on your magazine label carrier, please select option 1 and enter your subscription information. During this process you will select your password (your email will become your user name).
4. If you do not have your subscriber number to hand, select option 2, complete your details and also set up your password (your email will be your user name).
5. Your access has now been activated, so you can return to the Wallpaper* Magazine application and tap on the button in the upper right hand corner that says 'Sign In' and enter your email address as your user name and the password you just selected.
6. After signing-in, tap to your Library where you'll see the latest issue for download. Tap 'Download' and the content will be downloaded directly to your iPad.
I don't know my subscription account number
Don't worry, we have set up an alternative way of authenticating your subscription.
Read how this works below.
I have entered my account number but I'm getting an error message
There could be something wrong with your subscription, so please call our customer care teams who would be happy to help:
US & Canada
Toll Free tel: +1 888-313-5528
ipccustomerservice@quadrantsubs.com
UK & Worldwide
Tel: +44 (0) 330 3330 233
How can I delete Digital Magazine issues from my iPad?
Deleting magazine issues will free-up storage space on your iPad.
You can delete an issue by going to your Library where all of your Digital Magazine issues are located. Simply touch and hold the issue you want to delete until an "x" appears in the left hand corner. Tap the "x" and your issue will be deleted from your library.
Can I re-download Digital Magazine issues that I've already deleted?
Yes, you can re-download any issues that you've deleted from your tablet.
To re-download a previously purchased issue that has been deleted, return to the Library, find the issue you'd like to re-download and tap the 'Download' button.
Jonathan Bell has written for Wallpaper* magazine since 1999, covering everything from architecture and transport design to books, tech and graphic design. He is now the magazine's Transport and Technology Editor. Jonathan has written and edited 15 books, including Concept Car Design, 21st Century House, and The New Modern House. He is also the host of Wallpaper's first podcast.