Cabinet de Curiosités de Thomas Erber, London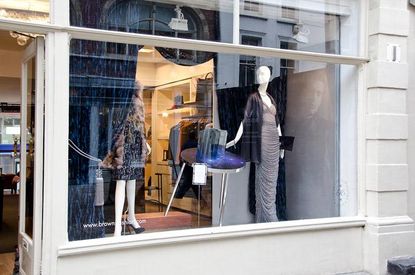 (Image credit: press)
Savvy fashion retailers have long cottoned on to the idea of stocking the limited-edition dress as a means to satisfy the 'person who has everything'. Rarely though, does this result in the emporium-like offering of 'Cabinet de Curiosites de Thomas Erber' at Browns (opens in new tab) – a heady selection of pieces encompassing everything from fashion and furniture design, to travel packages and artworks.
For his collaboration with the London store, former journalist and fashion consultant Erber has gathered 25 internationally renowned artists and designers to fill his cabinet with the rarest and most unique creations.
Craftsmanship is a key point in Erber's 21st century take on the Victorian cabinet of curiosities concept, which means the chosen artists - all of whom are independent and have at some point shared a history with Erber and Browns - have been asked to create pieces that aren't the result of a watered down money-making agenda, but rather a showcase of individual expertise and technique.
On top of snagging the likes of fashion mavens Manolo Blahnik (opens in new tab), Pierre Hardy (opens in new tab) and Rodarte (opens in new tab), enlisting the talents of furniture designer Paul Kelley (opens in new tab) and upping the lifestyle element with the involvement of bike craftspeople Schindelhauer (opens in new tab), Erber has even thrown in two luxury holidays from travel giants Kuoni (opens in new tab) into the mix, ensuring a rich collection of unique things to covet.
Displayed on the table in the shop's front window is the work of fashion designer and artist José Lévy. Made from poli mirror sheets of aluminium, the notebook-like artwork is designed to be attached to a wall or placed on a table
ADDRESS
24-27 South Molton Street

London, W1K 5RD
VIEW GOOGLE MAPS (opens in new tab)