On the scent: we're in hot pursuit of the latest oil burners and fragrance diffusers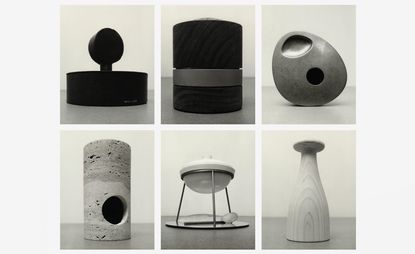 (Image credit: Norman Wilcox-Geissen)
We like to keep things fragrant on the home front but scent-making apparatus is not always hot on aesthetics. We're pleased to see that the problem is currently receiving some much-needed attention from the design world.
First up is Australian brand Aesop, whose first foray into homeware, a sculptural brass oil burner, has set our skin tingling. Created in collaboration with Henry Wilson, an ethically motivated Sydney-based designer who likes to revive design classics and use leftover materials, the piece aims to ignite our connection to material, form and ceremony by taking the time to ritualise a moment of relaxation. 'Design involves every sense,' says Wilson. 'Beauty and fragrance open up a new set of challenges and potential for reaching people.'
The oil burner joins a number of sculptural scent diffusers that look as good as the way they make us feel, such as the ceramic and brass 'Aroma' set, by German designer May Kukula. Inspired by the Moroccan tradition of steaming herbs and essences of plant oils, it invites us to experiment with homemade fragrant concoctions for healing and relaxation.
Also highly covetable is Addition Studio's monolithic burner, 'Synergy', which brings together travertine and copper to create a bigger-than-its-parts scent experience, as is Tennen's incense burner, which allows only a glimpse of what's happening inside through the rising fumes from its oculus.
We'd also be happy to give a home to Japanese brand At Aroma's offering, minimally carved from fragrant hinoki wood, and French duo Mad et Len's modern pot pourri, which emits scent from perfume-infused amethyst and rose quartz.
As originally featured in the October 2018 issue of Wallpaper* (W*235)