Perfect balance: Barcelona beauty brand Beauté Mediterranea arrives in Britain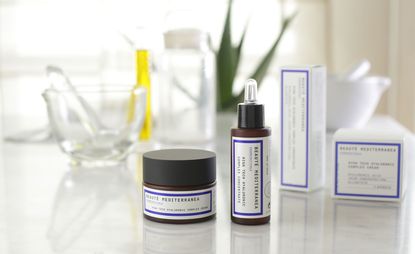 (Image credit: TBC)
Bee venom, dragon's blood, apple stem and snail serum may sound like ingredients destined for a witch's cauldron, but their use in the case of Spanish skincare brand Beauté Mediterranea is far less macabre than that.

A new arrival to British shores (via Mitonia) despite being stocked around the globe, the Barcelona-based paraben-free cosmetics range is most impressive because of its ability to strike very delicate balances (most notably, that between nature and science) so effortlessly. Their products stand out too though.

Naturally, their aim is to visibly improve the quality of skin through a winning combination of active ingredients – like syn-ake botox and high-tech hyaluronic complex – and proven medical formulas.

Unlocking the regenerative, moisturising and restorative powers of natural ingredients with pharmaceutical precision, their wares are affordable, too; with prices starting from £32 for their popular anti-wrinkle products.

Ranging from creams to serums, oils and masks for face, skin and hair, the cosmeceutical brand has also ventured into micellar cleansing waters, striving to constantly keep on top of the new beauty trends as they come to market.

The medical ethos behind the brand carries on from product to packaging. A pharmaceutical – and near prescription feel – characterises the containers and wrapping. Another balance, beautifully struck.
INFORMATION
For more information, visit Beauté Mediterranea on Mitonia's website (opens in new tab)