Fashion houses take on publishing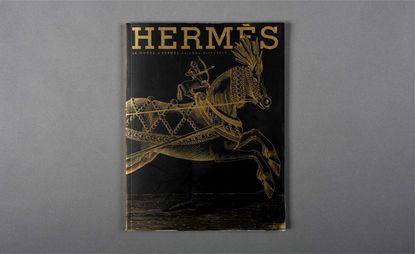 (Image credit: press)
Nothing beats the buzz of a good fashion week show, but when the music stops and the season is over, we're usually left with some rather clinical look books to remember the collections by. Not this season though, thanks to the timely arrivals on our desks of a spate of beautifully produced pubications by the fashion houses themselves.
Playing the role of both publisher and creative director, fashion houses are turning to the method of print to get the message across. Whether it's to express a feeling, a philosophy, the theme of a collection, or even just a news teaser, these evocative fashion supplements are giving us that crucial post-show fix.
Chanel's 'Le Tribune', a newspaper-style publication based on the concept of the colour blue, created to celebrate the launch of Bleu de Chanel, the brand's latest men's fragrance. This 8 page editorial, printed in blue-black ink on white newspaper, was published for the menswear day of London Fashion Week SS2011 and sent out to London fashion press and stylists.