Wrap star: the 30-step design process behind a Burberry cashmere scarf
Made in Scotland, the British label's signature cashmere check scarves are crafted using a multi-step manufacturing method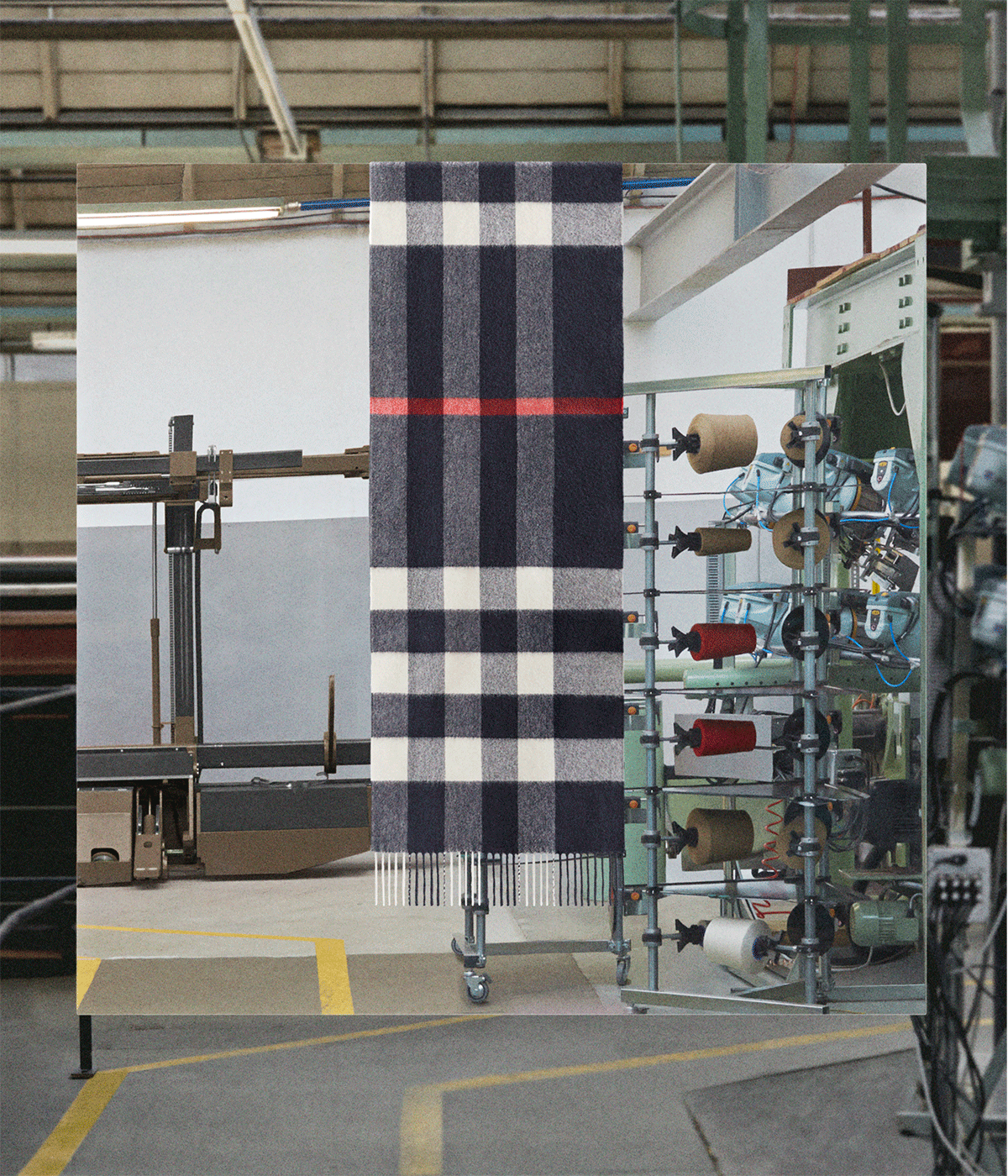 (Image credit: Burberry)
As brands have emerged from the first global lockdown, two design tenets have appeared paramount: luxury labels must innovate and lead within today's digital landscape, designing products that are trend-surpassing and expertly crafted.

This duality in design is evident at Burberry, which embraces artisanal craft and digital technology with equal energy. Take the boundary-breaking British label's S/S 2021 show back in September, which became the fashion event presented live on global gaming site Twitch. Through the channel's Stream Squad functionality, users were able to view the British label's outdoors showcase from multiple perspectives and interact with each other using Twitch's chat function. The history of Burberry is also intrinsically linked to craftsmanship – its founder Thomas Burberry invented the waterpoof fabric gabardine in 1879, which clothed polar explorers in the early 20th century.
The brand counts not only protective outerwear as part of its design DNA but also its coveted check scarf. In celebration of this warming style symbol, the label has released a series of behind the scenes shots celebrating the 30-step design process behind the style. Burberry's cashmere scarves are created in a 200-year old mill in the Scottish countryside, and require multiple manufacturing steps, including a six hour dyeing process to ensure a vivid colour, a teasing process on carding machines that separates individual cashmere strands, and an intricate weaving process on looms which are programmed for each pattern change. A washing process which removes leftover oil from the weaving process is carried out using local water from the River Lossie, connecting Burberry's warming wares inherently to the great outdoors.

The wider natural world is also of great importance to the British label. To drive change in the cashmere industry, Burberry partners with organisations including the Sustainable Fibre Alliance as they work to restore grasslands, promote animal welfare and support a decent living for cashmere goat herders. The Burberry Foundation also works with NGO partners to build a more sustainable, resilient and inclusive cashmere supply chain for the future.
INFORMATION
burberry.com (opens in new tab)