Taiwan Revealed: Local fashion and design is ready to go global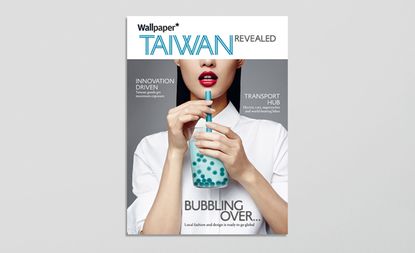 (Image credit: press)
Bubbletea, aka 'Boba milk tea' or pearl milk tea, is to the Taiwanese what Flat White coffee is to the Kiwis. A strange brew (and acquired taste) of tea, fruit or milk and spheres of chewy tapioca, Bubbletea was invented sometime in the 1980s and is fast becoming the grown up, lactose slushy-shake beverage taking over the western world. If there isn't a Bubbletea house near you now, there soon will be.
But Bubbletea is not the only Taiwan export that has piqued our interest recently. After decades of being the design world's best kept secret – Taiwan's big business is supplying mostly unseen components to the world's computer, tech and smartphone industries - a young, talented and tenacious creative force is now emerging.
For our Taiwan Revealed supplement, the Wallpaper* team travelled to Taipei to meet the city's new generation of fashion designers, product designers, architects and industrial designers all busily shaping their rapidly evolving country's future and went out of town to make factory visits to Taiwan's bicycle, boat and car manufacturing hubs. Luxgen, a brand new automobile marque particularly impressed us with its audacious confidence… mainly because of its name; Luxury+Genius. We like their style.
Receive our daily digest of inspiration, escapism and design stories from around the world direct to your inbox