Global conversation: Ariake marries Japanese craft with modern design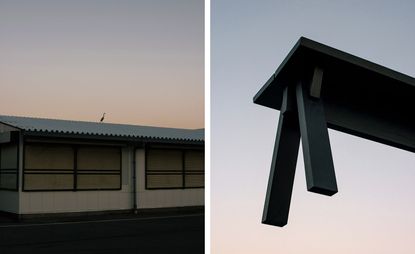 (Image credit: Sebastian Stadler)
'Despite the language barrier, the designer and craftsmen generated a collective energy and mutual trust that helped define the soul of the brand.' These are the words of Gabriel Tan, design director of Ariake. The new brand merges Japan with Singapore, Norway, Switzerland and Sweden in a collection of 18 furniture pieces.

Launched at Singapore Design Week last week, the brand is a collaboration between two Japanese furniture manufacturers from the town of Morodomi in the Saga district – Legnatec and Hirata Chair. Headed up by Singapore/New York-based Tan (who also designed a couple of the pieces), he appointed the coveted list of Anderssen & Voll, Staffan Holm and Keiji Ashizawa to design the collection of seating, tables and storage during one immersive week in the Japanese town.
Tan's aesthetic is all about the synergetic process: 'It is our belief that strong working relationships are the foundation of good products', he says. He used the unique collaboration, built by his new international team, to create a collection that is ergonomic, too. 'Staffan is really tall and he can test the furniture, and manufacturing ladies are tiny so they can too,' he adds.

His successful experiments come together in a beautiful array of products, with refined branding by Swiss graphic design studio AnnerPerrin that shows a clear connection between Asia and Europe. Like Holm's cabinet range – inspired by 'Kumiko' screens that he has oversized for a contemporary yet minimalist finish – and Tan's own 'Rikyu' sideboard range that represents the harmony of a Japanese abode with a serene frosted glass addition.

Tan explains that the collection was 'inspired by the spirituality of Japanese culture and urban living contexts'. The name 'Ariake' translates to 'morning moon' or 'day break'. It certainly sees an exciting direction for traditional Japanese manufacturers and craftsmen, and their marriage to the modern design world.
INFORMATION
For more information, visit the Ariake website (opens in new tab)