D Tobias Wong, 1974 - 2010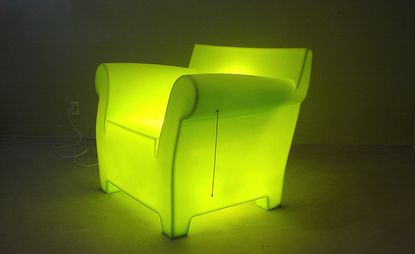 (Image credit: TBC)
Here at Wallpaper* we are deeply saddened to hear the news that D Tobias Wong died, aged just 35.
Ever since our first encounter with the Candian-born, New York-based designer and artist in 2004, when we awarded him our Young Designer of the Year title, we had held him in high esteem, and considered him as much a friend as a collaborator.
Wong became known in the years that followed as a creative with a wicked, often outrageous, sense of humour. For all its lighthearted character, however, his work was by no means light on impact or message. First to explore many themes now prevalent in contemporary culture, his pieces questioned authorship through appropriation; keenly reflected society's absurdities; and were some of the first to blur the boundaries between design and art, the precious and the everyday.
According to the critic and curator Aric Chen: 'Wong prompted a reevaluation of everything we thought we knew about design: its production, its psychological resonance, its aesthetic criteria, its means of distribution, its attachment to provenance, its contextualization and its manner of presentation. Wong was a keen observer, an original mind, a brilliant prankster, and an unerring friend.'
Wong's work was exhibited widely, especially resonating with follow New Yorkers at the Museum of Modern Art and Cooper-Hewitt National Design Museum. Among his international clients he counted Colette, Comme des Garcons, Prada/OMA, Cappellini and Swarovski Crystal Palace.
Among our favourite of Wong's creations was the Wrong Store -- a fake shop in New York that was all enticing window display but forever closed for business, which he blogged about on Wallpaper.com. Among his other events was a pop-up tattoo parlor at Art Basel Miami Beach/Design Miami.
Born and raised in Vancouver, Wong studied in Toronto before moving to New York in 1997 to attend the Cooper Union, from which he graduated with a major in sculpture. He was much loved, in both work and in life (although the two were largely inseparable) and he will be much missed.