Finesse your flow with Lululemon's rippling 3D yoga mat
Lululemon launches the first 3D-zoned cushioning Take Form yoga Lululemon launches the first 3D-zoned cushioning Take Form yoga mat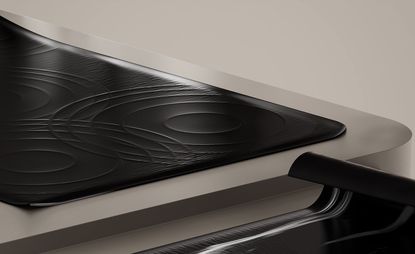 (Image credit: Press)
Calling all yogis. Ever lose your footing when dipping into a downward dog or lunging forward into Warrior II? A mere misstep can cause you to lose your meditative mindset.

Luckily for those focused on their flow, be it Ashtanga Vinyasa or Yin, Lululemon has the well-aligned answer. The Canadian brand has launched Take Form, a yoga mat which specialises in stability, and is guaranteed to stop you from losing your grip. This first cushioned design features a series of grooved 3D pads, mapped out to ensure optimal body positioning in poses which yogis profess are the most difficult to perfect. Lululemon's accessories team and Whitespace R&D Lab developed the design based on extensive research and testing, across yoga devotees of all levels of experience.
Fluid movements and seamless transitions inspire a smooth, water-like flow, and Lululemon's yoga mat also nods to this fluidity. Its design is inspired by water droplets, which ripple in raised forms across its surface, encouraging stability and grip. We suggest pairing your equipment with pieces from the label's Align collection, which features leggings and tops crafted with an incredibly light Nulu fabric, which won't interfere with your exercise.

What's more, the Take Form mat is crafted using natural, sustainably sourced FSC® (Forest Stewardship Council®) certified rubber material. When you next come to flex into your flow, perfect your posture or master your meditation, you'll feel like a natural.
INFORMATION