Insect exhibitions: Mat Collishaw & Jason Pietra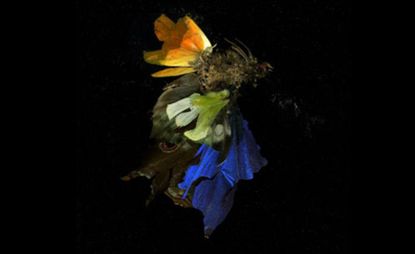 (Image credit: TBC)
It's not often that insects make the cut when it comes to the Wallpaper* website – but, this month sees the launch of two exhibitions, both of which have taken our arthropodic friends as their influence.
Australian artist Jason Pietra has forced us to reconsider our preconceptions when faced with a creepy crawly and instead appreciate the beauty, fragility and diversity of six-legged creatures.
In a similar vein, albeit with a somewhat darker undertone, British art supremo Mat Collishaw has this week opened his first solo exhibition at the Berlin outcrop of the Haunch of Venison Gallery.
See more of both artists' work
The first outing of Collishaw's insecticide series, the epically proportioned photographs capture the moment of death of a series of insects in super-high definition – exposing disintegrating powdery wings, velvet-like bodies, broken antennae and oozing internal fluids.
Similarly, Jason Pietra will this month open his first solo show at the Printspace Gallery on Kingsland Road, featuring a series of large-and small-format, insect-based prints.
Taking a selection of Pietra's INSECTS collection together with a number of prints from his ORGANS series, the exhibition – much like Collishaw's barbarously beautiful show - takes the traditionally grotesque and transforms it into something startling.
Whilst Collishaw's brooding photographic works err on the edge of the macabre - there's nothing terrifying about Pietra's digital C-type photographic prints of bugs, beetles and butterflies: the images are soft and delicate - many of which are printed onto metallic paper for a razor-sharp finish.
Both finding influence in a 17th century, cabinet of curiosities aesthetic - the two shows explore the world beneath our feet in jarring detail. As Pietra himself says, "I like the things that most people don't take much notice of." We'll certainly think twice about squashing a beastie the next time the opportunity presents itself.
Receive our daily digest of inspiration, escapism and design stories from around the world direct to your inbox