Culturelabel launches a giant gallery gift shop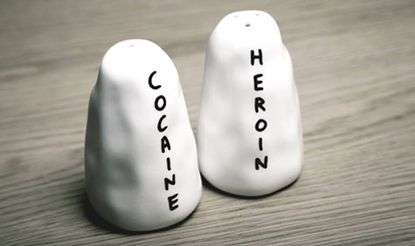 (Image credit: Press)
Skimming past the paintings to get to the postcards, we all love a good gift shop. Taking this universal truth as his cue, web guru Peter Tullin has come up with a new way to indulge, in the form of Culturelabel, a website for the next generation of culture consumers.
Launched this month, the site is built around an innovative boutique platform, distilling the best design objects, limited editions and one-off pieces from galleries, institutions and museums before selling them on to the culture hungry public.
See more of the highlights on offer to buy from Culturelabel (opens in new tab)
With a database of thousands of products and regular editorials informing browsers of the best on offer, Culturelabel (opens in new tab) is aimed at culture vultures who like to wear their art on their sleeve.
Like an outsized museum gift shop, the site affords this new art audience the opportunity to connect in a different way with their favourite institutions and exhibitions.
Some of our current favourite collectables on the Culturelabel (opens in new tab) site include a paper model of Le Corbusier's Chapel in Ronchamp from the Barbican (opens in new tab), a print from Turner Prize winning artist Mark Leckey from the ICA (opens in new tab) and flock wallpaper by surrealist design studio Timorous Beasties (opens in new tab) for the V&A (opens in new tab).