Beat Takeshi Kitano show, Paris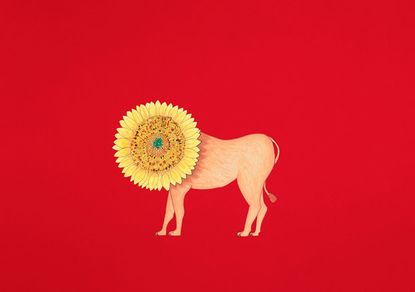 (Image credit: TBC)
TV personality; film star; director; comedian; writer and artist – 'Beat' Takeshi Kitano is one of Japan's most ambidextrous exports. Famed for cult gameshow 'Takeshi's Castle', alongside films including 'Merry Christmas Mr Lawrence' and 'Battle Royale', Kitano has caught the art world's attention in recent years with his paintings.
Despite being showered with exhibition offers, Kitano has refused them all, until now. Following a meeting with director of the Fondation Cartier (opens in new tab), Hervé Chandès, Kitano agreed to produce a site-specific exhibition for the Paris institution.
'Gosse de peintre' or 'kid painter' has been designed to act as one gigantic installation, featuring attractions such as an oversized, inefficient sewing machine (Kitano's visual metaphor for the contemporary art world), a waffle stand and a marionette theatre.
Alongside the interactive elements of the exhibition, Kitano will also be showing an array of paintings for the first time. Narrative, figurative and channeling the rudimentary spirit of the Art Naïve movement, the paintings – including a series of animal-plant hybrid images, created following a motorcycle accident in 1996 – bristle with high-colour energy.
Kitano has also shot a series of short comic films for the exhibition, all of which play on western notions of Japanese culture.
'Gosse de peintre' is the first exhibition of its kind, and will remain in situ at the Fondation Cartier until September 12.
ADDRESS
Fondation Cartier pour l'art contemporain
261 Boulevard Raspail
75014 Paris