Architecture programmes for young people to try now
Interested in architecture, but not sure where to begin? Here are opportunities for young people and emerging professionals to help give you that crucial start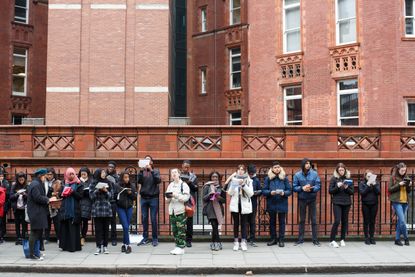 (Image credit: Luke O'Donovan)
Although it shouldn't be, architecture can be an exclusive industry. It is rarely suggested as a career option at school, let alone taught, and actually going to architecture school is an expensive undertaking. And when young architects are eventually in practice, it can often be hard to get a break. But there are architecture programmes and initiatives out there that seek to help young people explore the profession, build skills and create opportunities for advancement. Here's a round-up of some, in London and beyond.
Architecture programmes to explore
Accelerate
Established by London-based charity Open City, Accelerate is an education and mentoring programme for 16-18-year-olds that helps improve access to built-environment professions. Comprised of free skills workshops, one-to-one mentoring at architecture practices and guidance on university applications, the annual programme (which runs October to May) hopes to diversify the architecture industry. Participants also collaborate on design projects that are showcased in a public exhibition at the end of the year. Accelerate is currently open for applications to begin the programme in October 2022, and the deadline to apply is 30 September.
Archimake
For those a little younger (7-16 years old), Archimake is a social enterprise offering workshop-based courses in architecture, art, design and engineering so that children can explore these fields creatively and attain qualifications in the UK. Founded by architect Cheryl Pilliner-Reeves and designed to supplement school curricula, Archimake is accredited to assess for national qualifications resulting in GCSE-equivalent certificates.
The Young Climate Prize
Non-profit platform The World Around – which runs public programmes to engage with architecture – has launched a new initiative aimed at young people aged 13 to 25: the Young Climate Prize. Free to enter and international in scope, it welcomes submissions of existing climate-focused design projects. The 25 winners of the prize will join a bespoke academy and receive mentorship from 'Design Champions' – designers, curators and other leaders from around the world, working to effect positive change. Applications are open until 31 October 2022.
Placed Academy
Based in the north-west of England, the Placed Academy is a free-to-access programme about the built environment for 14-18-year-olds. Running annually from July to May, part-time, it comprises workshops that build practical skills in architecture and planning, as well as offering advice on routes into the profession. The programme culminates with an exhibition of design projects that participants work on throughout the year.
What else?
It's worth keeping tabs on POoR Collective , a design-oriented social enterprise focused on empowering young people, which helps create opportunities, including the Build the Way internship – though that is not currently open for applications.
Meanwhile, the London Neighbourhood Scholarship Trust is a charity raising money to provide architecture scholarships to disadvantaged young Londoners.
Plus, if you're looking for support to access or advance within the architecture profession in the UK, the Royal Institute of British Architects (RIBA) is a helpful resource offering bursaries and scholarships, as well as advising on apprenticeships. Finally, if you're a teacher or funder looking for facilitators to engage young people in designing and building, check out Matt+Fiona and Build Up – alongside everyone else mentioned above.
INFORMATION
open-city.org.uk (opens in new tab)
archimake.org (opens in new tab)
theworldaround.com (opens in new tab)
placed-academy.com (opens in new tab)
poorcollective.com (opens in new tab)
neighbourhoodscholarship.london (opens in new tab)
mattandfiona.org (opens in new tab)
architecture.com (opens in new tab)