Cedric Price: Wish We Were Here, London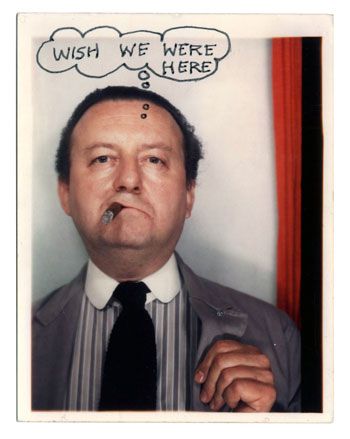 (Image credit: TBC)
Cedric Price is a bit of a legend over here at W* HQ. Not just for the small body of work the visionary architect and all round big-thinker actually ended up producing in his lifetime, but more for his radical methodology and the way it has influenced the likes of contemporary architects such as Sir Richard Rogers and Sir Norman Foster, and sowed the conceptual seeds for important landmarks such as the London Eye and Paris' Centre Pompidou.
If you missed out on the original exhibition last year at the
Venice Architecture Biennale, now's the chance to catch the restaging of 'Wish We Were Here' in all its thought-provoking components, holding fort at the AA Gallery until 26 March.
A celebration of all things Cedric Price (who can forget the enduring genius that was the un-built Fun Palace), the exhibition is curated by critic and historian Hans Ulrich Obrist and the AA's Samantha Hardingham, and showcases the sketches that formed Price's creative dialogue, as seen on the pages of his famous black notebooks.
Through a selection of films, drawings and photographs, the show looks to convey Price's fascination with human nature, and inherently reaffirms the revolutionary architectural and sociological ideas that made him very much a man ahead of his time.
ADDRESS
Front Members' Room
Architectural Association (AA) School of Architecture
36 Bedford Square
London WC1B 3ES