LA GRANDE DAME
VEUVE CLICQUOT
×
YAYOI KUSAMA
LA GRANDE DAME
VEUVE CLICQUOT
×
YAYOI KUSAMA
Much talk of 'bubbles' during the global pandemic, but little to celebrate? A collaboration between Japanese artist Yayoi Kusama and champagne house Veuve Clicquot honours a new vintage with a cheery message of hope and positivity – a bold, artistic statement and a multicoloured, brightly optimistic worldview. Veuve Clicquot Pinot Noir bubbles and Kusama's Pop Art polka dots combine to make us feel better, more in touch with one another, more alive.
To complement the Veuve Clicquot La Grande Dame 2012 vintage's broad expression and boundless capacity to surprise, Kusama has created a vibrant floral sculpture, titled My Heart that Blooms in the Darkness of the Night. The limited-edition, copper and resin artwork is vintage Kusama; trippy, psychedelic, cellulose-painted blooms in pink, red, yellow, orange and blue, simultaneously referencing microscopic and macroscopic universes, happily clamber all over the signature bottle, their spotty petals and curly, cartoon leaves more fairy tale than commercial packaging design. There are 100 numbered pieces, each one the result of 250 hours' work.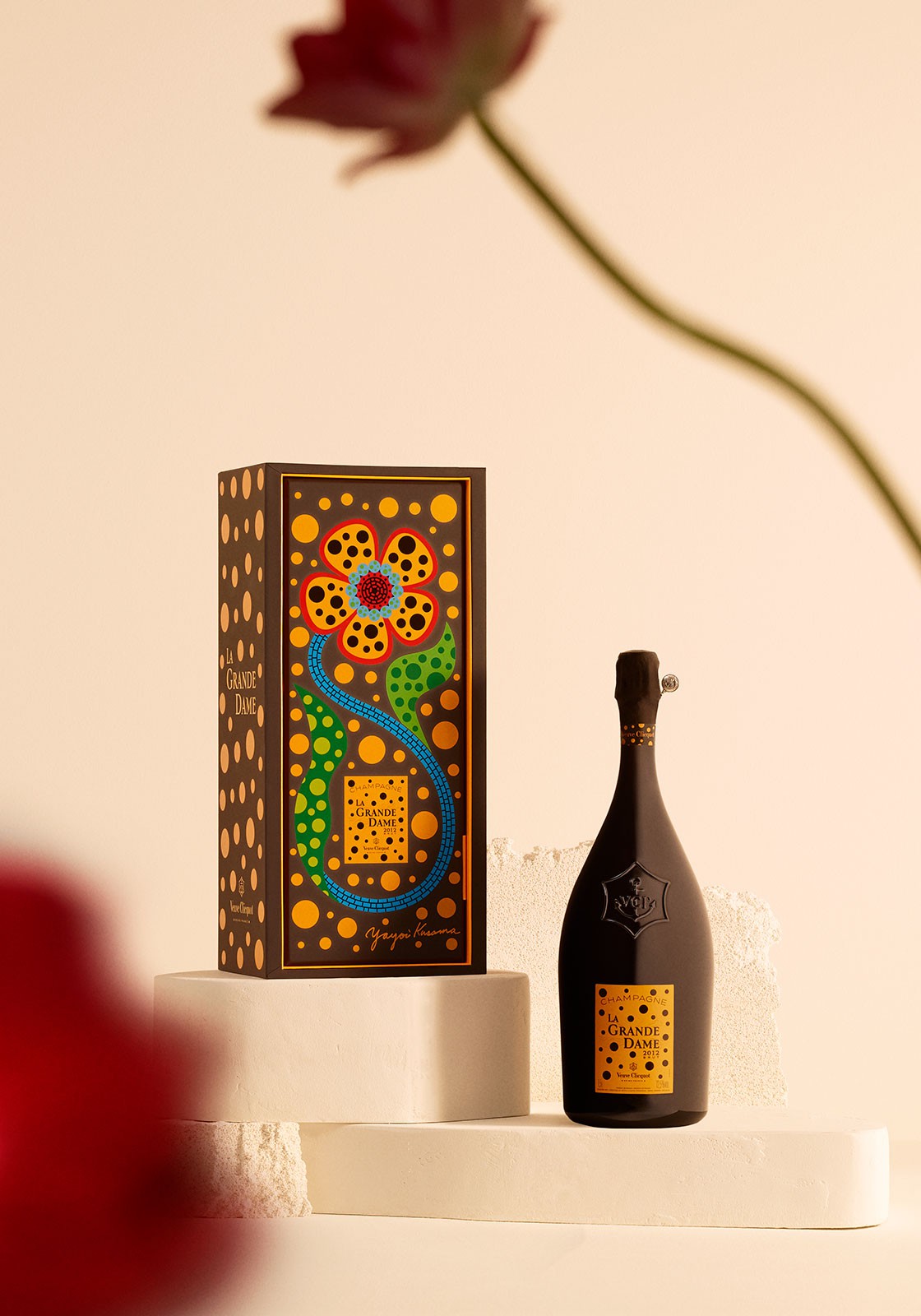 Veuve Clicquot's limited-edition magnum comes in a special-edition bottle and floral gift box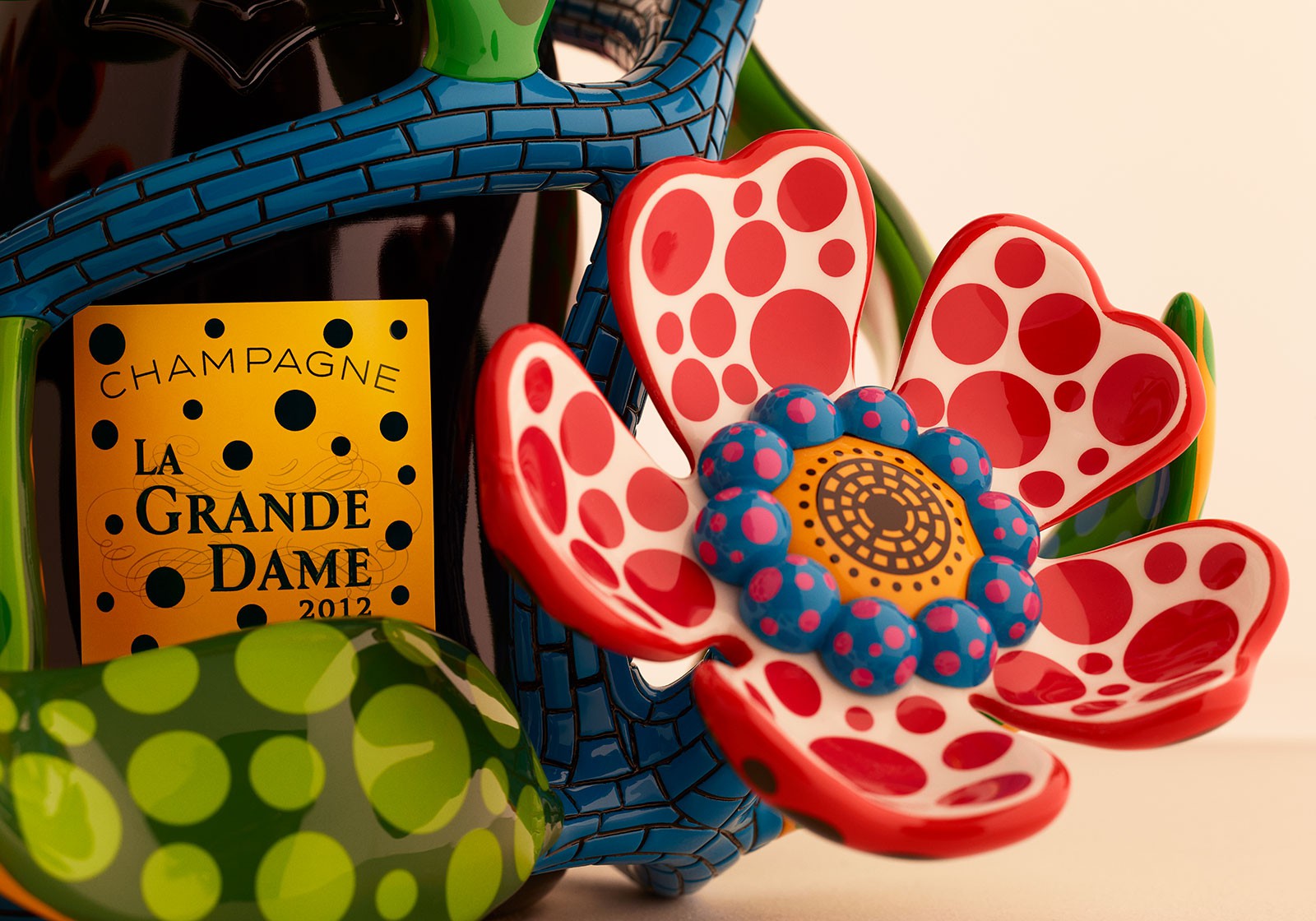 Now 91 years old, mostly reclusive but still focused and creatively active, Kusama completed her partnership for La Grande Dame 2012 with a colourful and distinctive flourish – artwork and graphic designs for a special-edition, spotty-labelled bottle; a floral gift box; and a limited-edition magnum. 'From all my heart, the life of flowers flew away. My everlasting affection for the flowers, flew off beyond the universe to show its vitality, to gaze at the extremes of life', says Kusama's accompanying, uplifting poem, which shares its title with the sculpture and was written especially for the Veuve Clicquot project.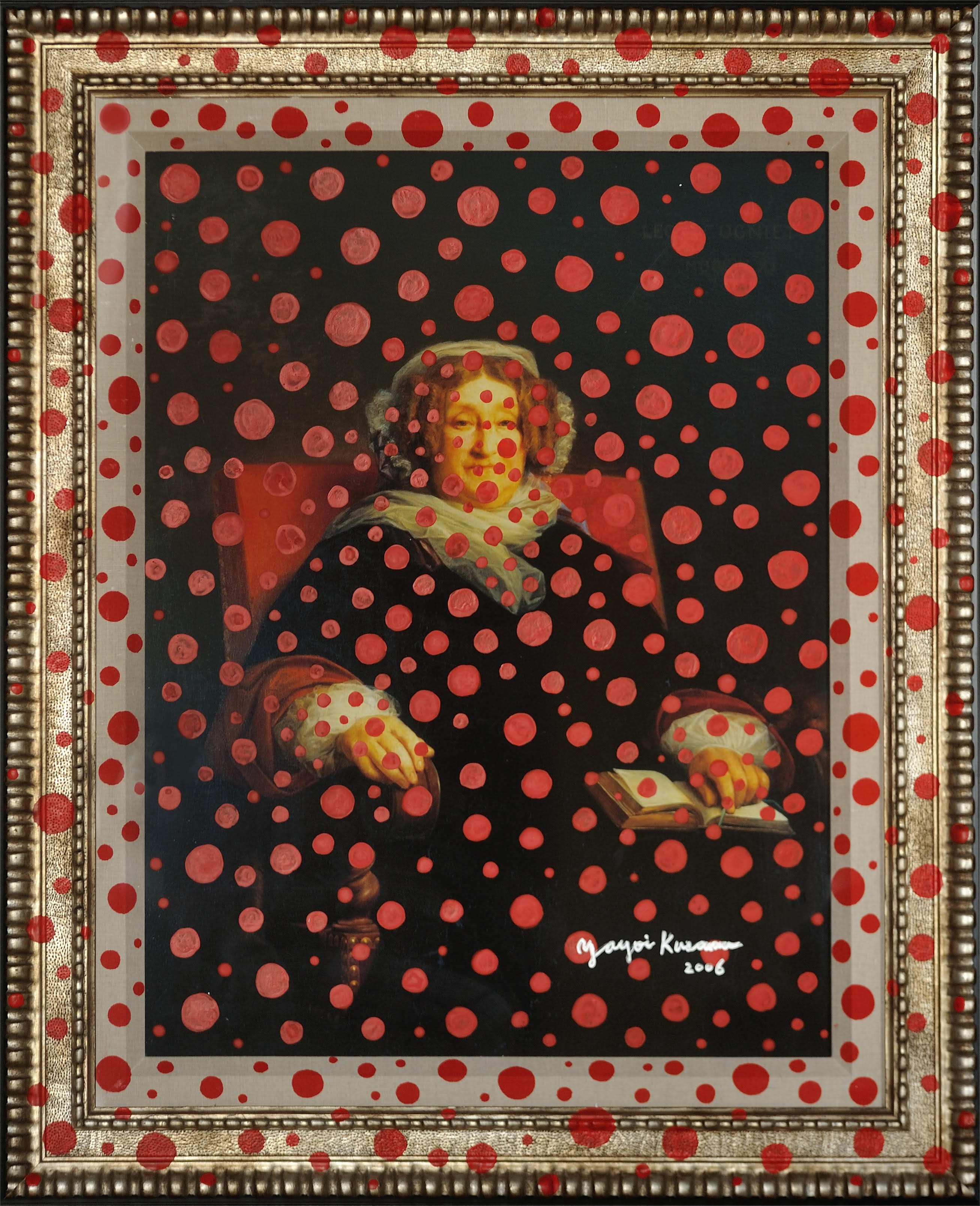 Twist with Madame Clicquot!, Yayoi Kusama, 2006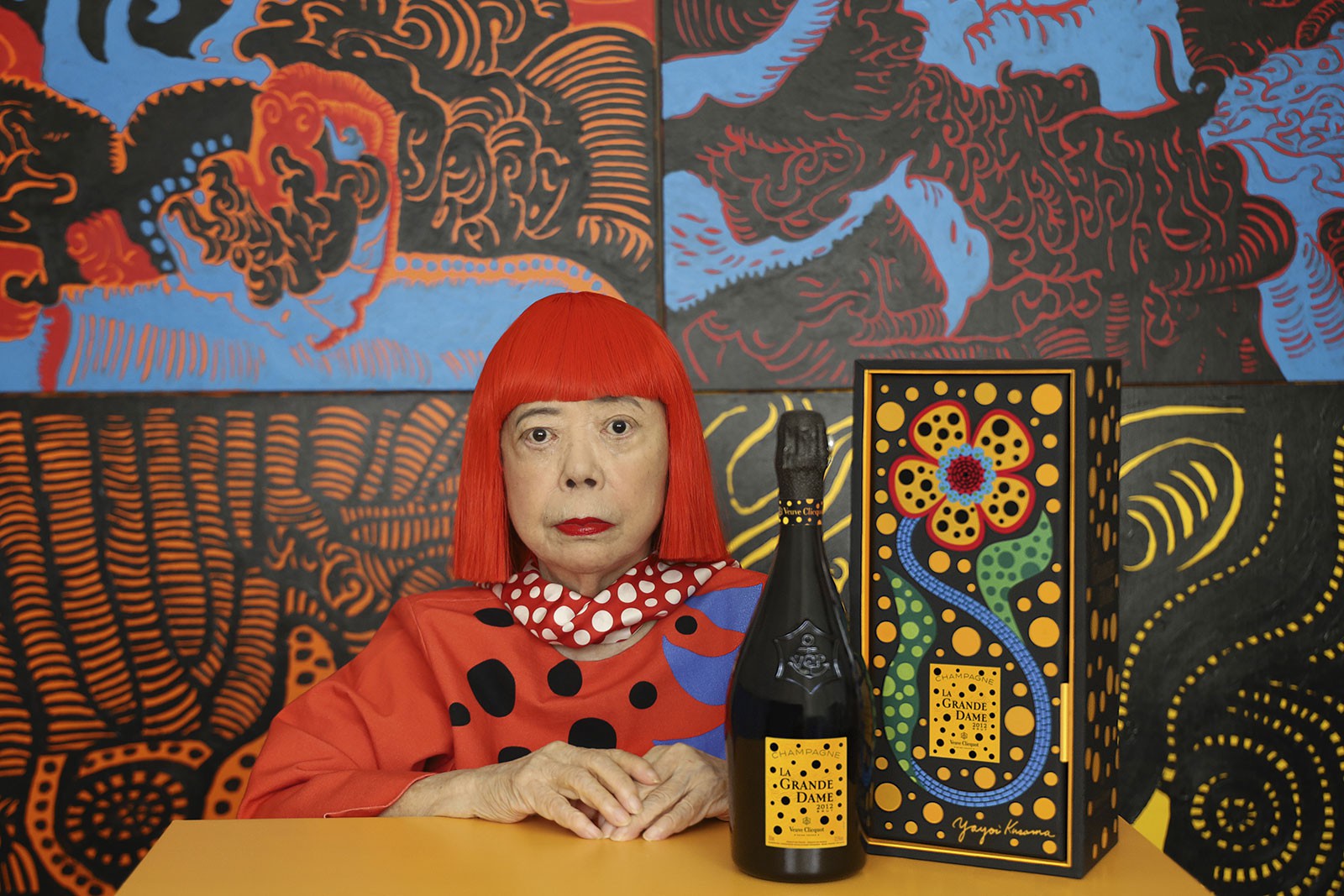 This is not the first time Kusama and the champagne house have collaborated. Back in 2006, the dialogue between artist and maison began when Kusama reinterpreted an original portrait of Madame Clicquot Ponsardin using her famous polka dots. The artwork was sold at a charity auction in Tokyo. 'More than 150 years separate Madame Clicquot and Yayoi Kusama,' the champagne house will tell you. 'And yet almost as many common points unite their unique and fascinating destinies.' Born in Reims in 1777, Nicole Barbe Ponsardin married François Clicquot, son of the founder of Maison Clicquot. Developing a passion and knowledge for champagne making and distribution, the young Madame Clicquot took over the family business after her husband's untimely death in 1805. In an era when women were mostly excluded from the male-oriented business world, Madame Clicquot dared to assume the role as head of the company with verve and determination, audaciousness and intelligence. Yayoi Kusama's life has been similarly courageous and unconventional. Born in 1929, and growing up in a subservient, patriarchal society, the Japanese artist's work has transcended Pop and Minimalism, her highly influential career taking in painting, performance art, grand scale, experiential presentations, outdoor sculpture, literature, poetry, films, fashion, design, cosmetics and architectural interventions. 'These two daring figures demonstrate strong and flawless commitment and today, their destinies converge in an unparalleled collaboration.'
MY HEART THAT BLOOMS IN THE DARKNESS OF THE NIGHT
From all my heart,
the life of flowers flew away.
My everlasting affection for the flowers,
flew off beyond the universe
to show its vitality,
to gaze at the extremes of life.
For further information on La Grande Dame Veuve Clicquot x Yayoi Kusama limited edition bottle and gift box as well as the sculpture available in 100 numbered pieces, please click here