BESPOKE | DECEMBER 2021 | USM
By integrating plant pots into its world famous, modular furniture systems, Swiss manufacturer USM is nurturing a new, green initiative
Switzerland's modular furniture specialist USM knows that plants in the office environment are not just botanical decoration; they also help counter stress, and boost productivity and creativity.
Well placed, well chosen plants clean the air, reduce noise levels and provide a soft and natural counterpoint to the man-made textures of the office space and the home.
Now USM's green-fingered creative division has created an elegant and simple system that incorporates more flora and fauna into the office, home environment or public space, for both the plant enthusiast and the office botanist beginner.
With people now spending 80 to 90 per cent of their time indoors every day, either at home or at an office, USM's drive for us to convene with indoor plants is beneficial to both our happiness and wellbeing. Combining nature with a simple, elegant system, USM is nurturing the workplace horticulturalist in all of us.
As always with USM modular furniture, these new accessories for plants and plant pots can be easily integrated into the brand's existing furniture configurations, creating an abundance of complementary and novel design options.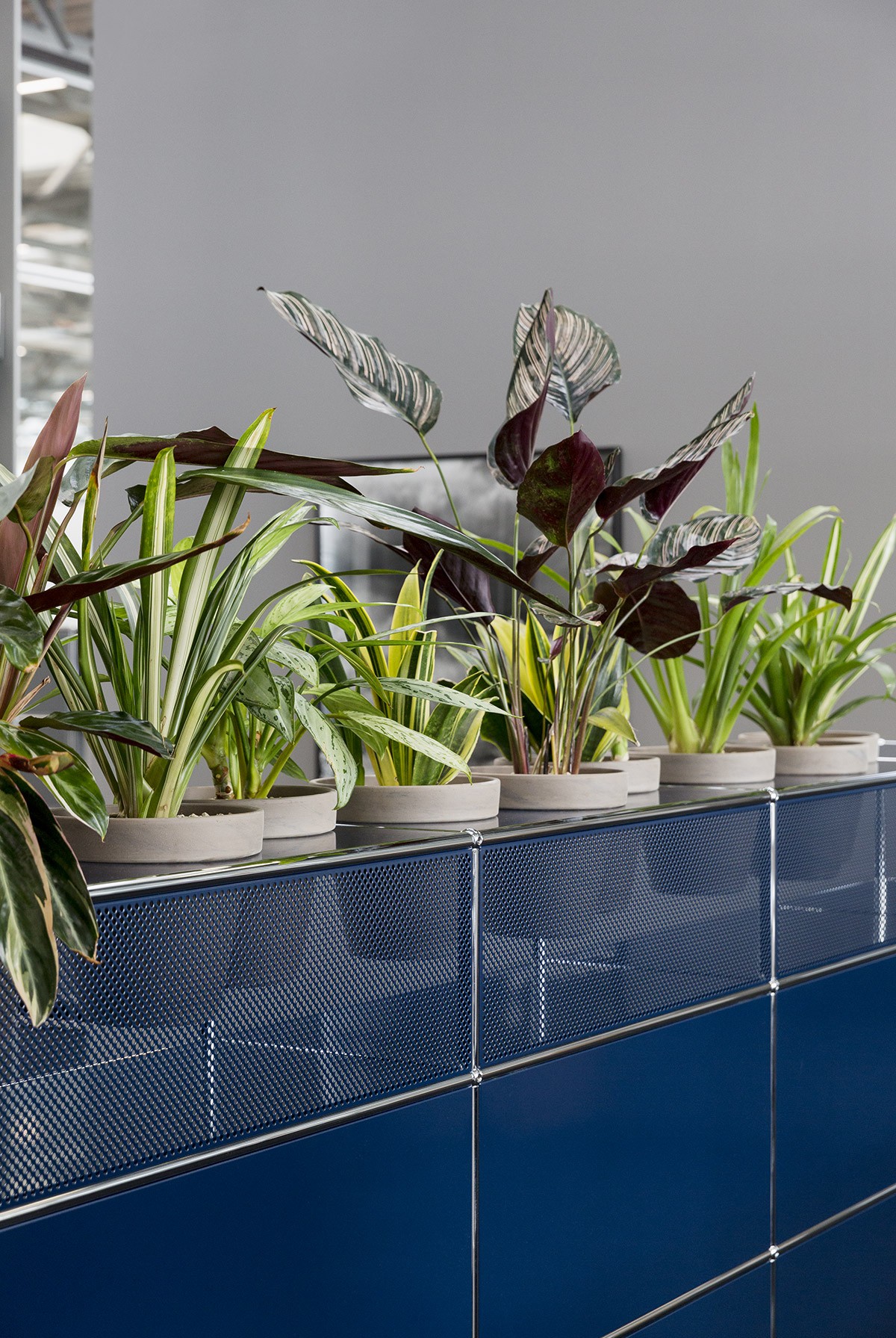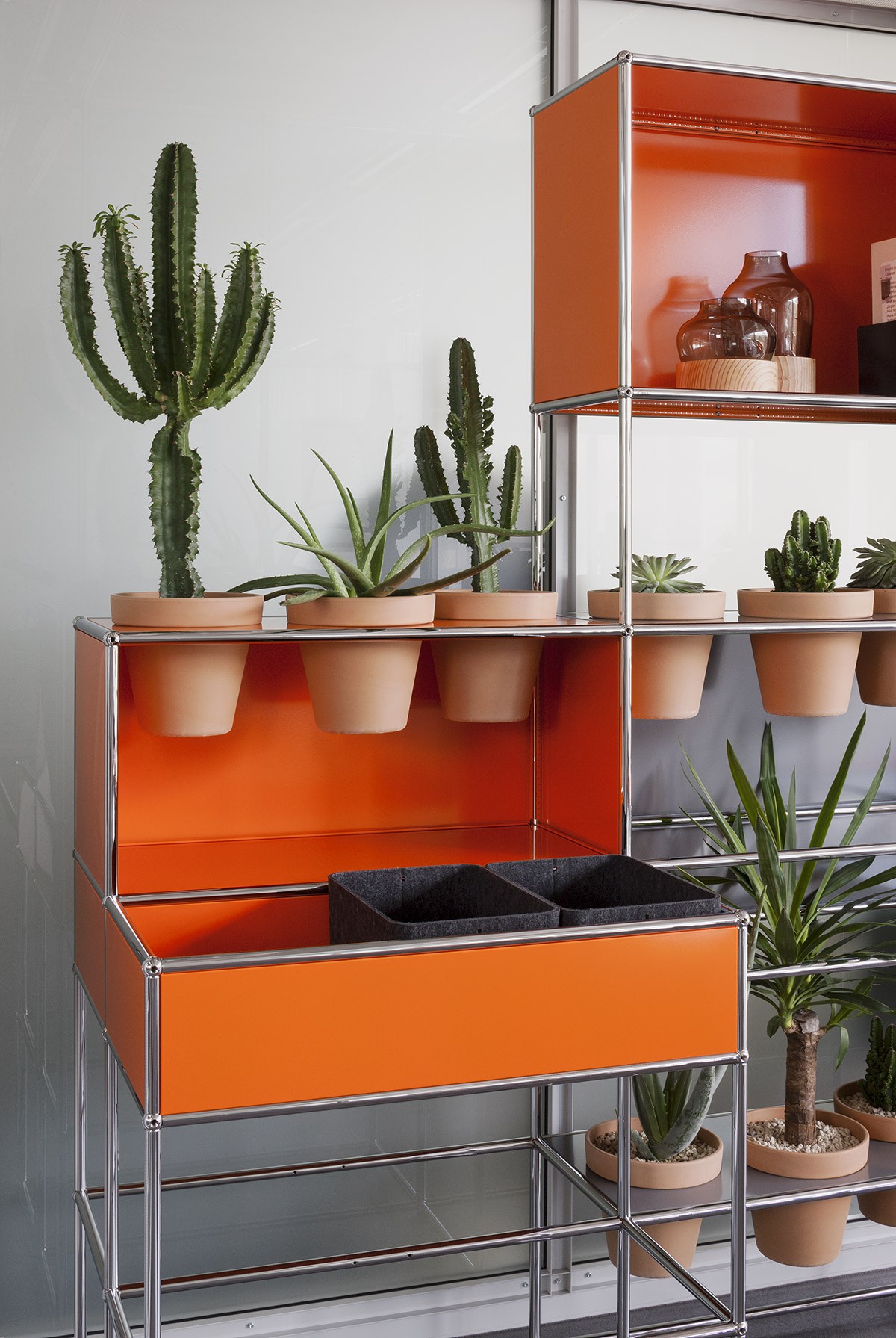 The pot recesses on the new metal plant panel, for example, horizontally integrate pots directly into the furniture system in a subtle and discreet manner.
With the incorporation of plants into USM Haller, the linear metal grid is contrasted with the plants' organic forms, thus adding warmth to the system. Space becomes inviting and cheerful, open office or co-working areas can be redesigned to offer privacy and refuges of tranquil retreat. At home, the living room becomes an oasis that exudes warmth and security.
Add in USM Haller E, and the scope of application for the world of plants gets wider and greener. Subdued lighting conditions contribute to a quiet retreat to meditate for a moment before the next meeting. Dimming the integral light and selectively illuminating the green splendour in a public or private space creates an intimate and warm atmosphere, allowing respite from a hectic everyday life. The addition of USM Haller E not only offers plants constant lighting conditions according to their needs, but opens up unlimited design options for the user.
Irrigation is easy too. The watering set, consisting of a pot insert and a water level indicator, offers the customer simplicity when it comes to caring for plants, the system supporting you by regulating irrigation.
With USM's adaptive, modular integration and ingenious, botanical curation, the inner city office, and every home office or living space, is now a designated green space.
INFORMATION
Discover more at USM