'Istancool' cultural festival to open in Istanbul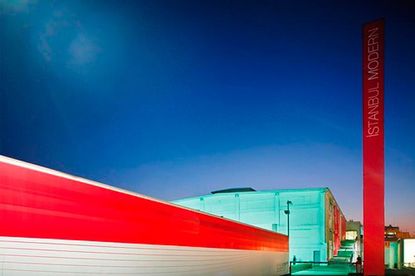 (Image credit: press)
Turkey is cementing its position as European Capital of Culture 2010 with a festival of fashion, film, art, literature and more - boldly named 'Istancool'.
Guests, including architect Zaha Hadid, artists Terence Koh and Haluk Akakç, fashion designer Gareth Pugh and author VS Naipaul, will descend on the city for the three day event - from 2nd to 4th July - which will feature exhibitions, film screenings and literary talks and readings.
Events will be held in the Pera Museum and Sakip Sabanci Museum, among others, and there'll also be a tour of Turkish label Vakko's impressive new Fashion Centre. Designed by New York firm, REX, the complex comprises two interconnected glass volumes created from the skeleton of an unfinished hotel.