Made to order: OTHR, a new design brand championing 3D printed wares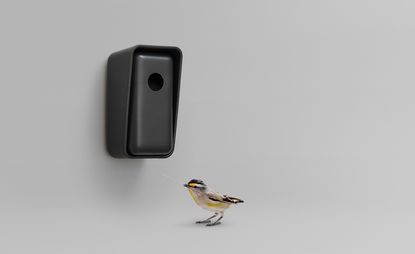 (Image credit: press)
Three years ago, OTHR founder Joe Doucet, an award-winning New York-based industrial designer, ordered a 3D printed fork for $250. 'The quality was terrible, but it was a fork, a finished product,' he says. Doucet did some quick math and according to Moore's law, the magic year that 3D printing would be at its optimal point of viability to launch a company was 2016. In 2014, Doucet became serious about the idea, acquired some capital and built a small team with Dean DiSimone, founder of Tender Creative, Evan Clabots of Fab, and David Parnes as OTHR's chief operating officer.

He then started carefully recruiting a dream team of designers, such as Philippe Malouin, Brad Ascalon, Fort Standard, Claesson Koivisto Rune and Sebastian Bergne. 'I wanted to set the tone for what people could expect from OTHR,' Doucet says. 'If Alessi calls and asks you to design a tea kettle, you know what an Alessi tea kettle should look like. It's harder when you are a new company and don't have that specific language.'

Doucet first created his bronze 'Cru' cake spatula and knife set to show both designers and investors alike the potential of 3D printing and to demonstrate his goal to create products that are highly refined, useful and unique. The results, from Ascalon's modular 'Univers Series' organisational systems and Everything Elevated's handheld juicer, to Bergne's black steel 'Minimumi' candleholder, toe the line between utilitarian and luxe. Items are made to order and printed locally in Long Island, with plans to expand to Europe.

'The production time is shortened from over a year to two months and nothing exists until you buy it – there is no waste,' says Doucet. 'We'll be releasing new products every two weeks, from the world's best designers.'
OTHR's team includes Dean DiSimone, founder of Tender Creative, Evan Clabots of Fab, and David Parnes as COO.
OTHR's products have been designed by a dream team of names such as Philippe Malouin, Fort Standard, Claesson Koivisto Rune and Sebastian Bergne.
'I wanted to set the tone for what people could expect from OTHR,' Doucet says of this approach.
Doucet's goal is to create products that are highly refined, useful and unique.
'The production time is shortened from over a year to two months and nothing exists until you buy it – there is no waste,' says Doucet.
INFORMATION
For more information, visit OTHR's website (opens in new tab)