Wallpaper's limited-edition Noma Bar posters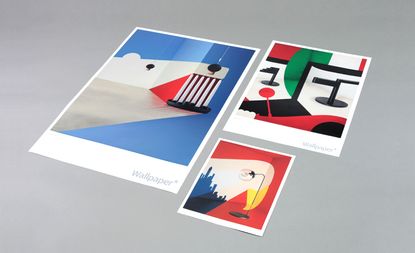 (Image credit: press)
Look closely: the extraordinary scenes you see are not simply illustrations. They are room sets, painted in a three-dimensional studio and enhanced with actual products from each of the territories featured in our Global Design issue. Commissioned as a series of eight special newsstand covers, they are the handiwork of London-based Israeli illustrator Noma Bar, and are now available to buy as limited-edition posters.

To capture a 'cultural moment in time', Bar has turned Jean Nouvel's chairs into eyes for the French cover, while an ink box by Babaghuri becomes the lips for Japan, and Andreas Engesvik's candleholder gives bite to Scandinavia's polar bear.

'My images should not be immediately obvious to my readers', says Bar. 'Most of them will require a second reading, or take a minute to interpret'. So sit back, relax, and try to spot the intrepid matador, the American eagle, or the Eiffel tower in the brain-teasing mix.

The exclusive posters, which come in either A1, A2 or 11x14'' (the latter is a limited signed run of 20) are available to buy individually or as a set.