Unlikely icon: Warby Parker reveal Cooper Hewitt collaboration frames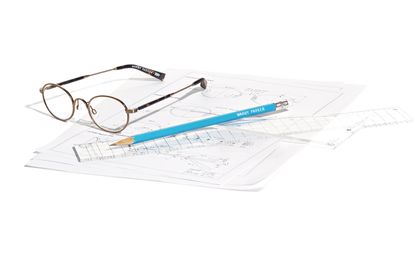 (Image credit: Warby Parker)
We can't help but wonder what legendary Scottish American steel tycoon Andrew Carnegie would have made of his role as muse for the latest set of coveted frames from hipster eyewear brand, Warby Parker.

Crafted in premium, lightweight Japanese titanium with coil temples, Warby Parker's round-lensed 'Cooper' glasses have been launched to mark the beginning of a new collaboration between the New York-based brand and the city's Cooper Hewitt, Smithsonian Design Museum, housed in Carnegie's former 64-room mansion on 5th Avenue. The museum believes that Carnegie, a leader in disciplines from poetry to technology, 'embodied a spirit of inquiry that Cooper Hewitt continues to manifest', and was therefore an obvious source of inspiration for the limited edition frames.

'Eyewear design can represent the best of form and function,' say Warby Parker co-founders and CEOs Neil Blumenthal and Dave Gilboa. 'So we were thrilled to work with Cooper Hewitt, the only museum in the US exclusively devoted to both historic and contemporary design, to create an optical frame.'

As well as the new frames, the collaboration saw the brand team with the museum to design a month-long public course for high school students at the museum's Cooper Hewitt Design Center in Harlem. Focusing on design-based problem solving and social entrepreneurship, the hands-on curriculum helped students to develop projects they believed would help alleviate problems within their communities.

And to continue in the spirit of giving, for every set of 'Cooper' frames sold, Warby Parker will continue to distribute frames to those in need – a practice that has been routine at the brand since its inception.