R 20th Century celebrates 10 Years in Tribeca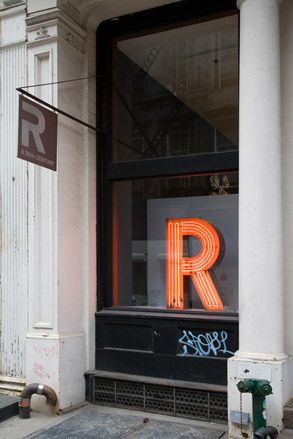 (Image credit: Sherry Griffin)
It's no doubt that the last ten years has seen an extraordinary shift in how the world views design. A decade ago it was only a small number of us who craved mid-20th century design, today it can feel like a global obsession. At the very heart of this decade of design is the R 20th Century gallery in Tribeca, where owners Evan Synderman and Zesty Meyers, have seen this shift in design unfold in front of their very eyes.
To celebrate clocking up ten hugely eventful and successful years at their Franklin street location, the gallery's current show (which runs till 4th June) looks back on the exhibitions and projects undertaken over the course of its tenure in Tribeca. As such, curators Evan and Zesty have mixed historical and contemporary designers, with work from Wendell Castle, Hugo França, Greta Magnusson Grossman, Poul Kjærholm, Verner Panton, Sergio Rodrigues, David Wiseman and Jeff Zimmerman.
In addition, highlights from the show include rare and never-before-seen photographs by Wendell Castle and Julius Schulman, drawings by Greta Magnuson Grossman, prints by Robert Burle Marx and a selection from R's extensive library of antiquariian design books.
Also available is a catalogue to accompany the show, with images from the gallery's archives as well as interviews with Meyers and Synderman reviewing the gallery's history. Starting from the early days when the partners were showcasing and collecting mid 20th century furniture at flea markets up and down the East coast, to the time the two decided they needed a permanent space – 'We wanted to have a space for exhibitions and to work with other people in the arts to create connections and a bigger outreach.' explains Meyers, while Synderman adds 'We also wanted to find a way to help preserve the history of mid-century design with exhibitions, a library and by building a permanent collection' – through to today when the gallery regularly attracts huge crowds to their openings and is not only a fixture of downtown Manhattan, but global design art in general.