Signed by the Mediterranean: Octaevo presents 'Collection 2016'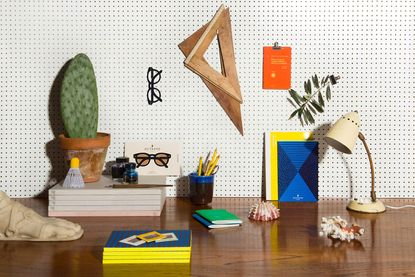 (Image credit: Octaevo)
Barcelona-based stationary brand Octaevo, founded by creative director and graphic designer Marcel Baer in 2013, is introducing its latest vibrant collection, 'Collection 2016', which pays tribute to ancient traditions and fuses these with the celebration of the present.

Launched just in time for the summer season, the graphic collection consists of bright and minimalist weekly agendas, personal and passport-sized notebooks covered in textured Yves Klein Blue linen (other hues are also available), some of which are screen-printed with single poetic thoughts by celebrated philosophers such as Aristotle and Diogenes. Notebooks adorned with artistic shapes influenced by acclaimed artists including Matisse are on offer too; as are iterations stamped with the geographic coordinates of Mediterranean cities like Barcelona. Diving into La Dolce Vita's 1960s Roman glamour, Plein Soleil's luxury and The Voyage's love under a hot Sicilian sun, the collection also presents three 'Cinema Notes' notebooks, embossed with these classic Mediterranean movie titles.

The theme of past and future continues throughout the collection. Organic cotton tote bags, printed with the face of Greek god Janus in royal blue and gold ink, tell a story of beginning and transition on each side. Brass bookmarks draw inspiration from many Mediterranean sources, whether the 1960s French Riviera or the mysterious formulae of Greek mathematicians. Sculptural, ceramic handmade penholders are crafted in a local atelier in Barcelona; while colourful waterproof paper penholders evoke a feel for the more iconic elements of Mediterranean ceramics.

While the new collection inspires nostalgic storytelling, it also enriches our senses with fresher outlooks that appeal to bold thinkers and original minds alike. By travelling the Mediterranean in search of narratives and transforming these into exquisitely crafted goods, Octaevo might take a traditional approach, drawing on the wisdom of generations before, but is reimagining these to tell stories that are just as pertinent today.
INFORMATION
Shop Octaevo's wares at WallpaperSTORE* (opens in new tab)